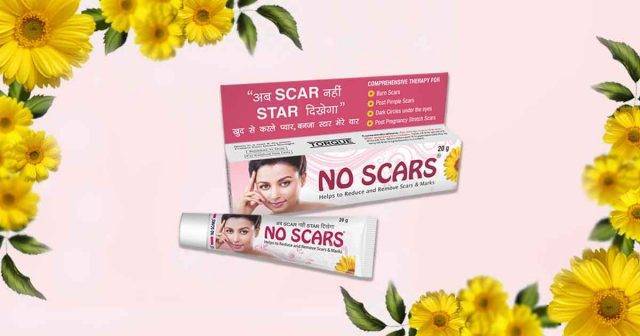 Almost every one of us wants to have clear and glowing skin, but not all of us can get it. Some are naturally blessed with clear skin, and some are making sincere efforts to get it. Many cosmetic companies may create an advertisement trap to induce you to buy their products, but cosmetics that include chemicals cannot help you get naturally glowing skin. Clear skin means skin that is free of pimples, marks, pigmentation, blemishes, etc. Chemical products should not be used for this purpose as they can even spoil your natural skin.
The problem of pimples is the most common skin problem that most people face. Either you are a teenager or an adult, you are most likely to face the problem of pimples once in your life. Every skin has those tiny pores that fill with oil, dust, and dead cells, giving rise to pimples. Many service providers offer cream for pimple-free skin, but the best among them is No Scars. No Scars offers a range of skincare products that you can adopt in your daily life to get rid of pimples.
You can make use of No Scars cream for pimples along with the No Scars soap and face wash for healthy and glowing skin. Both healthy as well as glowing akin is essential you can get a temporary glow with the makeup, etc., but you cannot make your skin healthy with those cosmetic products. You can develop a skincare routine for yourself in which you can use No Scars soap, face wash, cream, and then hand sanitizer, which must be there with you all the time. There are so many causes of pimples. Some of the common causes of the problem of pimples include:
Excessive production of oil in skin cells
More prone to dust and dirt particles
I am not covering the face during sun exposure or skipping the use of sunscreen.
Hormonal changes
Pores filled with dead skin cells or with the bacteria
Effect of consumption of wrong medications etc.
Many people are still wondering what to adopt to have pimple-free skin. Many medicines are available for acne, but they cannot be treated as they will only temporarily affect pimples. Here we will discuss some tips that can be helpful for you to get clear and pimple-free skin, along with the use of No Scars cream for pimples. Some of the tips are:
Wash your face carefully: Many people avoid washing their faces even and do not even wash them after going out. When you go outside, your skin comes in contact with so much dust, pollution, dirt, bacteria, etc. If you do not wash your face, these particles will get absorbed in your skin and cause acne or other skin problems. Try to avoid the use of chemical face washes to wash your face. You can use No Scars face wash or No Scars neem extract face wash to wash your face. You can wash your face twice or thrice as per your need. You can massage your face with No Scars face wash to remove all the dust etc. particles from your skin. It will give you glowing and clear skin.
What is your skin type: We all may have different skin types; some have oily skin, whereas some have dry skin. Some people have a combination of both dry and oily skin. The problems associated with both types of skin are different. But if you are not aware of your skin type, you can use the wrong products on your skin, creating further problems for your skin. That is why No Scars is considered as best as it is suitable for almost every skin type. They can also use No Scars face wash, soap or cream, etc.
Moisturization is essential: Many people do not apply a moisturizer to their skin after taking a bath. Those people are more prone to dry skin. Moisturization should be part of your regular skincare routine. Instead of making use of any other moisturizer, use No Scars cream regularly. No Scars cream also helps in moisturizing your skin naturally, along with solving your pimple problem.
Drink water: Sometimes, our skin may feel dehydrated due to a lack of appropriate water levels in our bodies. Reduced water levels in the body can lead to many skin problems, including dry skin, skin breakouts, pimple problems, blemishes, etc. Not drinking a sufficient amount of water means harmful toxins accumulate in your body, which will cause health problems. It is essential to drink plenty of water to flush out all the harmful toxins from your body and make it glow naturally.
Make sunscreen your everyday habit:
Before stepping out in the sun, make sure you have applied the right sunscreen on your skin.

If you forget to apply sunscreen, try to cover your face with a cloth to avoid direct sun exposure. The harmful sun rays can affect your skin and cause many skin problems.

Try to wash your face with the No Scars face wash whenever you come back home to get your lost glow back.
Don't use too much makeup: If you are already suffering from the problem of pimples, then you must avoid the use of makeup on your pimple-prone skin. Try to apply only No Scars cream on your face so that you can get rid of your pimple-prone skin. Using chemical products on your pimple-prone skin can make it worse. It can cause more pimples, pimple marks, blemishes, etc., on your skin with makeup.
Avoid touching your face: Many people have a terrible habit of touching your face after a minute. When you have applied No Scars cream on your skin, try not to touch your face. Many people have experienced the increasing problem of acne when they touch their face frequently, as it causes more pimples on the skin.
Don't pop up the pimples: Many of us try to pop up the pimple to get rid of them quickly. This doesn't seem right, and you must avoid doing this. Popping a pimple can give you a permanent acne scar which will not go quickly. It further increases the chances of bacterial infection on your skin when you pop up using your fingers.
So, these are the following tips that you can follow to treat your pimple-prone skin. No Scars cream for pimple marks is the permanent solution of acne scars. To treat your pimple and pimple marks, you can regularly use No Scars products, from soap to No Scars cream. So don't wait for the magic to happen to treat your pimple problems and give you glowing skin. Start making use of the No Scars skincare routine to make your healthy as well as clear. So, getting pimple-free skin is not a difficult task, and you can do this with the help of No Scars cream.