Acnes can be tedious, irritating, and annoying. If you have ever experienced acne, you might already know how it feels. Acnes can get on your nerves if you don't resolve them timely. Apart from being painful at times, these do make you look ugly and somewhat gross. The point is you should work on your acne scars and ensure that your skin is clear and clean.
The good news is you are a product of an era that is advanced and progressive. You can easily find a good and valuable Atrophic acne scar removal to help you get rid of your acne issue. Anyhow, for your information, atrophic scarring is mostly an unfortunate and permanent complication of acne vulgaris. It has high commonness, a significant impact on the quality of life, and of course, a therapeutic challenge for dermatologists. The treatment of atrophic acne scars differs depending on the kinds of acne scars and the restrictions of the treatment modalities in their capability to improve scars.
Therefore, various options are available to treat acne scarrings like chemical peeling, laser treatment, dermabrasion, punch techniques, fat transplantation, other tissue augmenting agents, combined therapy, needling, and acne removals. Diverse modalities have been used to treat scars, but limited effectiveness and problematic side effects have limited their application. To properly treat a patient's scar, it is necessary to consider which treatment offers the most effective and fulfilling result. But again, before you get into any deep removal procedure, it is always good to try out removal creams and so on that might work wonderfully for your condition. You can find out No Scars soaps, creams, and products that might work for your skin brilliantly.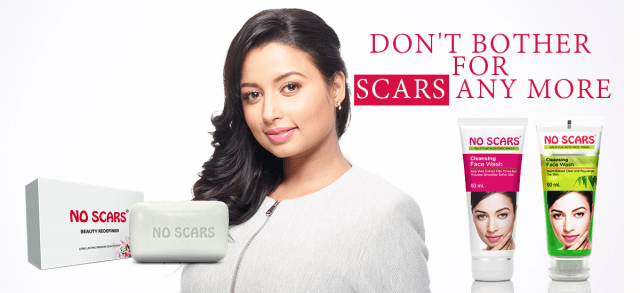 Acne is a common condition that affects up to eighty percent of the adolescent population to one degree or another. It is mainly caused and characterized by various factors, including Propionibacterium acnes activity, enhanced levels of sebum production, androgenic stimulation, lymphocyte, follicular Hyperkeratinization, macrophage and neutrophil inflammatory response, and even that of cytokine activation. Remember that inflammatory acne lesions might end up in permanent scars. Scarring does occur early in acne and may affect some ninety-five percent of patients having this disease, relating to both its harshness and delay before treatment. For your information, these acne scars can be classified into three diverse kinds: atrophic, hypertrophic, or even keloidal. Talking about atrophic acne scars, these are the most common kind. The pathogenesis of atrophic acne scarring is most probably related to inflammatory mediators and enzymatic squalor of collagen fibres and hypodermic fat. The most general and practical system divides atrophic acne scars into three chief types: ice pick, rolling, and even boxcar scars. Then several treatments are available to diminish the appearance of scars. If you think that a single treatment or remedy would work miraculously for everyone, you are sorely mistaken. Treatment of acne scars has to be individually directed for each patient relying on the kinds of scars present.
What is chemical peeling?
It applies chemicals to the skin to kill the damaged outer layers, thus accelerating the general exfoliation procedure. Different agents have different depths of penetration, and hence, chemical peels can be forked into four different groups based on the histologic level of necrosis that they trigger.
Dermabrasion: What is it?
It was the only primary advanced treatment of acne scarring. Dermabrasion and microdermabrasion are facial resurfacing methods that mechanically ablate harmed skin to endorse re-epithelialization. Although physical abrasion of the skin is common to both processes, dermabrasion and microdermabrasion hire different instruments with different technical execution. It completely eradicates the epidermis and penetrates to the degree of the papillary or reticular dermis inducing remodelling of structural proteins of the skin. Microdermabrasion, which is a more superficial variation of dermabrasion, removes the outer layer of the epidermis and hurries the natural process of exfoliation. Both methods are specifically effective in the treatment of scars and produce clinically significant enhancing skin appearance. Unlike dermabrasion, microdermabrasion might be repeated at short intervals, effortless, not demand any anaesthesia, and is linked with less severe and rare problems. However, it also has a lesser effect and does not really treat deep scars, and apart from it, it does not improve ice pick or deep boxcar scars optimally.
Laser treatment
Laser resurfacing is a powerful treatment that is easier to use than other types of modalities. Different kinds of laser, including nonablative and ablative lasers, help treat acne scars, except for deep ice pick scars.
Are creams and face wash effective?
If you want to get the best treatment for your atrophic scars, you have to ensure that you use the right things. Many people do not try any simple things, and they dive into deeper treatments. Once you use the suitable material on your skin, you will get rid of your condition. Of course, you can use special creams or face washes for atrophic acne scar treatment. There are exclusive face washes, cleansers and creams, and lotions that have agents to fight your acne scars. You can quickly check out no scar products, and these topical products might help you beat your atrophic scars.
Reduce the appearance of your scars
You have to ensure that you use the right products for your skin. Once you have suitable creams for your atrophic scars, you can ensure that the scars get weakened. You know that. There are scar creams that help you fight the appearance of the scar and ensure that your skin looks clean, safe, and smooth. These scar creams are safe and have no side effects at all. You can find the best outcomes once you use these creams.
Moreover, if you think that your scars experience a lot of itching, irritation, and annoyance, you need to start using a treatment cream today. Once you use suitable creams, you fight the acne issues sooner than you expect. It is time that you address your acne with the suitable creams and products of No Scars. These advanced creams, lotions, soaps, and stuff work nicely to diminish the overall appearance of scars, remove redness, and improve skin texture. It does not work on plummeting the appearance of hypopigmentation, though. But again, you can experience a good time using this stuff.
Of course, before you pick any scar cream or lotion, make sure that you have walked through the ingredients it has appropriately. These ingredients can be effective and powerful and might also have risks. Of course, what if you have an allergy to any specific thing used in the cream? It would be of no use. You have to be sure that you use the right products in the best manner.
Conclusion
Thus, No Scar is a brand that can help you with all your scars and acne problems. You should check out their advanced products and experience a great experience.