It is being seen commonly that people nowadays are suffering from many skin-related issues. The reason for the rise of these issues is the pollution level in the environment. Many pollutants harm the skin in many ways. One of the most common skin problems these days is Acne. This skin problem is not life-threatening but, if not taken seriously, can become worse. It can also lead to permanent scars on the face. There are many solutions available in the market that help in healing this skin problem.
Doctors trusted products for these problems are from No Scars company. No scars cream and face wash prices are also very reasonable so that every person can afford it and can take advantage of it.
Human skin has tiny pores on it. When these pores get blocked with oil, dirt, or any bacteria, it causes pimples on that blocked pore. If the skin regularly gets affected by this, it is called Acne. If not treated on time, Acne can leave scars on the skin that can affect the person's self-esteem.
According to the number of pimples on the skin, treatment is done. Mainly the Acne affects the areas like the face, neck, chest, shoulders, and back. The Acne occurs on the blocked pores. The tiny pores have opened to the follicle, and the follicle is made up of hair and the sebaceous gland, the oil gland. When the gland releases too much oil, it lubricates the acne process.
There are various causes of Acne. Let's have a look at them.
Hormonal changes

: Hormonal changes take place in teenagers during their period of puberty. As in this period, there is the production of glands named testosterone which makes the skin very greasy. This is the most common problem among teenagers. Hormonal changes do happen during pregnancy and menopause in women. In these situations also, women can face the problem of Acne.

Certain medications or supplements

: Nowadays, people intake various medicines for different problems. No doubt the problem can be solved by this, but medicine always comes with side effects. So, the common side effect is Acne. Even the youngsters take various supplements for bodybuilding, but they do have side effects on the body at the end of the day, and Acne is one of them.

Genetic problem

: In some people, the acne problem is inherited from parents to the children. People with dry skin are more prone to this acne problem.

Unbalanced diet

: A diet rich in carbohydrates and refined sugar leads to oily skin in the person. This oil leads to Acne in the skin.
So, these are some of the common causes of Acne. If there are problems, solutions too are available. Many home remedies help in healing the acne problem. Though No scars cream use is an effective way to cure this problem, these natural remedies will lead to effective, quick, and long-lasting results. Let's have a look at them.
Apple cider vinegar

: This unfiltered juice contains properties that can fight against many types of viruses and bacteria. It contains ingredients that suppress the inflammation caused by Acne. The lactic acid present in it helps in curing acne scars. The person needs to dilute one spoon of vinegar with three spoons of water and apply gently on the affected parts with the cotton ball. Let the vinegar sit on the scar for 20 seconds. After that, rinse it with water. Repeat this process twice a day, and you will find considerable differences in your skin problem.

Honey and cinnamon mask

: These two have antibacterial properties that help in curing this skin issue. These reduce inflammation and fight against bacteria. According to trusted studies, both honey and cinnamon are good for acne-prone people. Make a mixture of both by taking two spoons of honey and one spoon of cinnamon powder. Apply it gently on the Acne and leave it for 15 minutes. After that, rinse it with water and pat the face to dry. Regularly applying this will bring out wonderful results.

Green tea

: We all know that drinking green tea promotes good health, as it is rich in antioxidants that detox the body. Recently, it has been discovered that applying green tea to Acne can also help in healing them. It reduces inflammation and helps in fighting against the virus or bacteria causing Acne. For applying this, you need to boil green tea for a few minutes and allow it to cool down. Using a cotton ball, you can apply it gently on your skin, allowing it to dry. Repeat this process at least 2-3 times a day for quick results.

Aloe vera

: Everyone tells each other that if a person wants healthy skin, they should apply aloe vera gel. This brings out such a wonderful result as it has been used in all the skincare products. So it is perfect for Acne as well. It contains the acid that treats Acne. Researchers have promised guaranteed results if the acne-prone person applies this regularly. You can use it in the form of a gel, cream, or soap. In No Scars face wash and cream, aloe vera is the main ingredient.

Exfoliate regularly

: Exfoliation is the process to remove all the dead skin and cells from the skin. You can scrub your face to remove the cells. According to trusted studies, exfoliation is perfect for the treatment of Acne. There is a wide range of scrubs available in the market, but there are chances that they might suit the skin or not. So the acne-prone person can also go for natural ingredients like coconut oil mixed with sugar or salt. Mix the equal portion of both and scrub it gently on the skin, rinse it with water. Regularly doing this will lead to satisfactory results.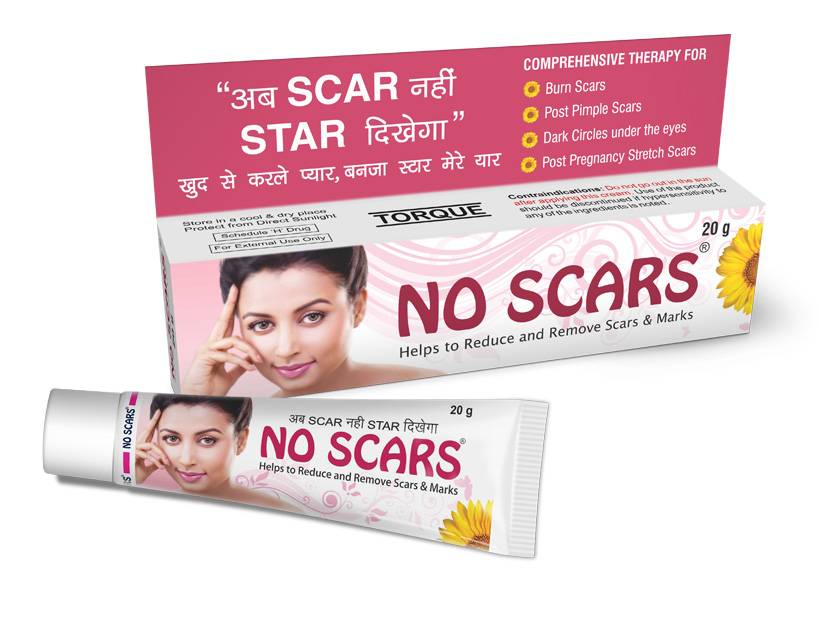 Yes, all these remedies are very much helpful in treating the acne problem. But if you are a person with a busy schedule, you can trust the No Scars product specialized for this problem. Yes, the cream and face wash can be used together. You wash your face with the face wash; it will wipe out all the dirt and virus causing acne. After that, you can apply the No Scars cream to help cure the acne and not let the acne leave the scar. Both these products are made of ingredients that are beneficial for people with this skin type. These products are recommended by many dermatologists and are being trusted by many for their satisfactory results. They come in various packing sizes, and prices vary according to the size. No doubt the product's price is also very reasonable that regular usage of these products will bring results within two weeks. For complete results, you need to use this product for 3-4 months, and after the recommendation of the doctor, you can stop its usage. Apply these products and don't let them enter your eyes or mouth.