It is widely known as the King of Nuts, but have you known that the mighty almond belongs to the same category as peaches and cherries? When the almond tree was first found and used in the Mediterranean's Middle East regions, it quickly discovered that the almond oil is exceptionally beneficial for healthy skin.
Almond oil contains natural goodness, including vitamin E, vitamin A, essential fatty acids, protein, potassium, and zinc. It is positively filled with vitamins and nutrients, making it perfect for your everyday skincare scheme to be included. Almond oil is suitable for almost all forms of skin as a very mild, hypoallergenic oil-sensitive, dry, oily. Those almond oil properties clean the pores thoroughly without clogging them up.
Types of almond oil
 There are two types of almond oils found-bitter almond oil and sweet almond oil.
Bitter almond oil is extracted from the short and broader shaped bitter almonds. The oils extracted from bitter almonds have a strong odour and are used to blend in the room in aromatherapy, but they should not be used on the skin. When treated with water and an enzyme, the amygdalin glycoside in bitter almonds releases glucose, hydrocyanic acid, and benzaldehyde. Such chemicals are harmful and should not be used, consumed, or ingested. They are only taken under the advice of the physician or doctor. It is not possible to call bitter almond oil therapeutic, but it has many medicinal properties.
Sweet almond oil comes from the almond we love to eat. They are delicious, nutritious and can be eaten with foodstuffs and milk. Not only are they perfect for overall health, but they are also suitable for the skin and hair. Their vitamin E and omega-6 fatty acids are widely used in cosmetics. Sweet almond oil is good for skin and hair as it avoids early signs of ageing symptoms.
Uses of almond oil 
There are a lot of almond oil face benefits; some of them are :
Reduced skin discomfort – Almond oil can be used in times of need to relax the skin. Whether you are struggling with itchiness and swelling, or something more serious such as psoriasis or eczema, almond oil will soothe the pain and give a temporary solution before finding a more permanent solution. Applying it to the affected areas adds an extra dose of moisture, alleviating any skin discomfort.
Skin Rejuvenation – You can use almond oil to revitalize and rejuvenate your skin when it looks a bit sluggish or tired. Almond oil contains softening properties, which are helpful when your skin does not look its best. Over time, it can even enhance your skin tone, showing a new, improved version of your face. Try to incorporate almond oil into your skincare routine if you are looking for a more homoeopathic way to improve the overall appearance of your skin.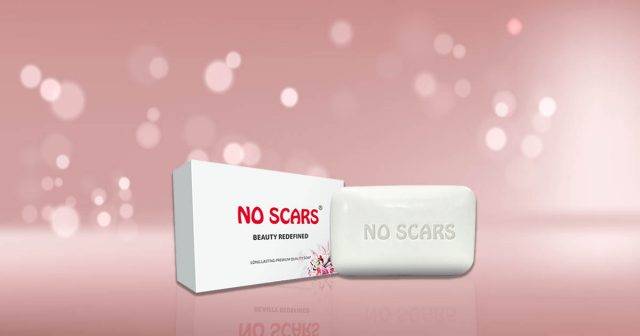 Sun Protection – Almond oil can shield your skin from the sun and undo any harm to your skin due to UV rays exposure. The usage of almond oil significantly reduced the damage and ageing typically caused by exposure to the sun, showing that it protects the skin and slows down the ageing process. This doesn't mean you should skip SPF altogether, but mixing in a bit of oil can increase the benefits of your sun protection while giving you a glow too. It's another way of protecting the environment, also. Almond oil contains high levels of vitamin E, magnesium, phosphorus and copper, and is, therefore, a rich antioxidant.
Hydration – As we mentioned earlier, almond oil can be used to rejuvenate your skin and reduce any irritation that you may encounter during the day. Applying it to your skin is an excellent way to keep your skin glowing and lock in moisture all day long. Face oils leave the dewiest skin they've ever looked like, and almond oil is no exception. Your skin will not only be left hydrated, but it will also have a better overall complexion and even tone.
Soothes Puffy Eyes – If you use sweet almond oil as a moisturizer to your skin, brush some oil around your eyes before going to bed at night. Coffee is excellent to help you feel awake, but almond oil really will help you to look awake.
Oily skin – Our bodies naturally produce an oily substance called sebum, which, to some extent, is essential for skin protection. However, if your skin does produce too much sebum, it can easily trap dirt and block pores, possibly causing problems with pimples and acne. Sweet almond oil is excellent to clean impurity, dirt, and unnecessary oils from your pores.
Dry skin – If you are constantly scratching and itching on your flaky skin, almond oil can help with dryness. The nutrients in sweet almond oil help retain moisture in the skin and keep it hydrated, while vitamin E soothes inflammation. This is among the most potent advantages of almond oil.
Almond oil works magic when applied to the face, and apart from that, it also does wonders on hair and body.
Healthy Scalp – Even though we don't always see it, the skin on your scalp is as important as the rest of your body. When dead skin cells collect on top of your head, they can cause dandruff problems or hinder healthy hair growth. You can potentially soothe the flaking and itching by deeply moisturizing your scalp and hair with sweet almond oil.
Almond oil reinforces and repairs hair – Using certain hair treatment oils can make it less prone to breakage and decrease split ends. The lubricating properties of nut oils such as almond oil during hair styling diminish friction.
Almond oil softens hair – Almond oil is an emollient, which means it can fill cellular level gaps in your hair. That makes the touch feel smoother on your hair. The use of almond oil on your hair over time gives it a softer texture. Once you have integrated almond oil into your hair care routine, you might also find that your hair is more comfortable to comb through and style.
Reduce stretch marks – More research is needed to prove that almond oil is a cure for stretch marks. As known earlier, almond oil has excellent properties to soften your skin. Because of this, when applied to areas where stretch marks typically occur on your body, it works to soften that skin and allow it to stretch without exacerbating the marks.
Rough hands and feet – The zinc content can help smooth rough, calloused skin, and you won't leave greasy handprints all over your home because almond oil is light.
Brittle Nails – If your skin isn't as moisturized as you would like it to be, chances aren't either that your nails are. Proteins contained in sweet almond oil may potentially strengthen fragile, brittle nails.
If you don't like applying almond oil to your skin and hair, you can start using products that have almond oil in them—many products like almond oil face wash, soaps, shampoos, serums, moisturizers, etc.