Your skin is not behaving the same at night as it does in the daytime. The skin plays a protective role during the day, defending itself against UV rays, pollution, weather conditions, and bacterial growth. The skin is still involved while you're sleeping, working to repair the damage done during the day and regenerate itself. So, the skin must be taken care of.
The skin routine consists of two cream forms-Day Cream and Night Cream. Day cream protects from heat and pollutants; night creams help restore skin cell damage and reverse signs of ageing. Night creams are the best items for supplying the skin with complete moisturization and regenerating the missing cells. They contain anti-ageing compounds capable of battling symptoms of ageing such as pigmentation, dark spots, wrinkles, and fine lines.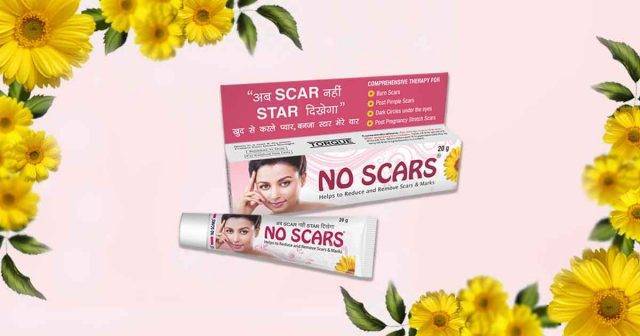 Why use a night cream?
When you sleep, the ingredients used in the night creams eliminate all the dull and dead skin. Similar to rising moisturizers, the night creams are thicker. They, therefore, penetrate deep into the skin plus moisturize it. Often, night creams are filled with ingredients such as retinol that can prevent the skin from shrinkage and reduce wrinkles. These are particularly recommended for people aged 30 + who are undergoing the normal ageing cycle of the skin.
The night cream, like no scars night cream, helps restore and rejuvenate the face. This works on the skin immediately, making it look fresh and perfect. The main advantages of using a night cream are improved elasticity due to enhanced blood circulation, Better Reduction of wrinkles, sagging and fine lines, fading dark spots, and pigmentation. It also makes even complexion, Renewed skin cells, Better moisturization, and skin with a natural radiant glow.
How to Apply Night Cream
A gentle massage before bedtime is a perfect way to apply night cream: At first, remove any traces of otherwise cream makeup.

Rosewater or some other advertised cleanser will be good.

Carefully wash your face with a gentle cleanser suited to your skin type. Tap on the dry face.

Smear the night cream by using your fingers in relaxed upward strokes plus circular motions. Evade your eyes around the field.

Forget not to use the cream on your neck at all.

If you're curious how much night cream you need to apply, remember that night creams are thicker than regular moisturizers, so you need to take small quantities.

Get some more cream, plus smear it all over again in upstrokes.

A gentle massage on the face before bedtime is a perfect way to finish the beauty routine of your day, plus wake up to younger as well as healthy-looking skin.

Finally, you should be spiritual in your daily use of night cream.

Furthermore, after you sleep, the deep-breathing aid produces new cells for your skin, which also helps you look younger.

Remember though; don't put the night cream on your superior eyelids sooner than you will sleep, or you could wake up with puffy lids.

Using the night creams, plus wake up to discover smooth, supple skin and feel refreshed. It is the perfect method and approach for making the successful use of night cream.
How to Select a Night Cream?
Although night cream is usually recommended for skin that looks better, choosing the proper night cream depends primarily on your skin and age concerns. Night creams are divided into several categories if you're searching for anti-ageing, dryness, or even skin tone. Before spending on a night cream, these considerations must be considered:
Age: Night creams sometimes might be for aged people. So, choose a cream that matches your age.
Skin Concern: Select a cream focused on your concern, whether you have pigmentation issues, acne, etc.
Skin Type: The night creams are generally moisturizers. So, research it carefully to see if the cream fits your type of skin, particularly for oily, acne-prone, and sensitive skin.
Feedback: Always go through feedback to recognize your expectations for a suitable night cream before making a costly investment.
No Scars night cream is one of the best night creams that rejuvenate and gives you a glow. They repair your skin overnight. There are three essential ingredients in the cream which are,
Hydroquinone
It is helpful to treat various physiological state varieties. In a physiological state, the additional pigment is excellent, which will increase melanocyte assembly. With the aid of hydroquinone, the skin can become additionally uniformly toned over time by control of these melanocytes. The skin is brightened and bleached. It is also accustomed to treating skin conditions, psoriasis, age spots, melasma, and freckles.
Tretinoin
Tretinoin is used to treat acne or other skin diseases. It works by keeping the pores of the skin dry, in part. Tretinoin is used on the face to treat fine lines, dark spots, or rough skin caused by the sun's harmful rays. It functions by lightening the skin, replacing older skin with newer skin, and slowing down the body's way of removing skin cells that the sun could have damaged. Tretinoin works better when used in a skincare system, which involves shielding the skin exposed from sunlight. However, it does not entirely or permanently remove these skin issues or significantly enhance more visible skin changes, such as deep sun-induced wrinkles or the normal ageing cycle.
Mometasone
The mometasone relieves the effects of a burst by reducing swelling, itching, and redness. It's not a solution to problems. However, it does help to relieve the symptoms. Mometasone can also treat skin disease in small fields such as the scalp, sole of the feet, or palms of the hands.
Benefits of using a night cream
The most important thing about a night cream comes here-its advantages.
Night cream fills the dry parts of your face with moisture. So keep your face hydrated.

It also ensures that the skin has the right colour and a more elegant texture of the skin.

The cream at night enhances collagen in the skin.

Also, the cream helps to improve blood circulation.

The wrinkles on your face, and other lines, are reduced.

One essential function a night cream plays is that it stops the skin from slackening.

It softens the skin.

Your aged skin can no longer look mature.

It helps recover the elasticity in your skin.

It helps cell renewal and nourishes the skin.
Night creams only work as your body does. Your body makes use of the night's rest time to restore and heal itself. Similarly, a night cream works overnight on your skin to regain its lost shine. Not only does it make you look younger by a couple of years, but it can also make you get a perfect face. If you choose a suitable cream like No Scars skin cream, it completely cures all the skin's issues.
It is vital to take care of your skin as it will have physical and psychological effects. Usually, a lot of emphasis on external appearances could cause depression and cause social anxiety later. The earlier you begin treating the skin issues, the higher the results. If the No Scars cream is applied on the skin often, evident results will be seen.