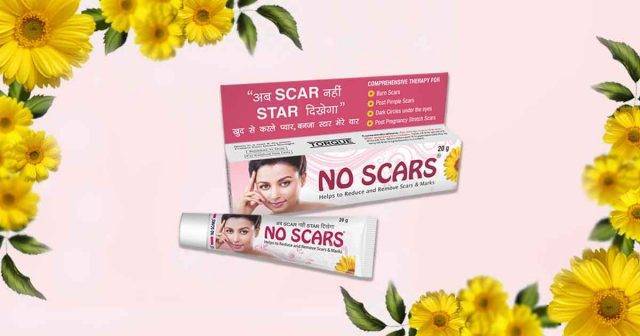 We live in an environment where there is a huge problem with pollution. Almost every one of us is responsible for causing pollution in the environment. There are many ill effects of that pollution as it can cause many skin related infections or problems. Some problems are caused by pollution and others can be due to so many factors. Pimples are a widespread problem that almost everyone has faced once in their life. Instead of one, there are so many causes of the problem of acne.
It can be genetic, relating to eatery habits, hormonal changes, pollution, and so on. The problem of pimples can be faced by any gender or by any person irrespective of age. But it's most common among the growing teenagers or in adults. That pimple is not the only problem, but the problem is those stubborn marks caused by the pimples. Pimples leave acne scars on the skin, which diminishes the elegance of your look. There are so many pimple removal creams available in the market that can eliminate pimples and pimple marks. There are many service providers, but the one brand you can trust is No Scars.
No Scars offer you complete care for your skincare routine from soap to cream; you can use every product to solve your skin problems. They have developed their products keeping in mind the emerging skin problems common and faced by many people. Looking in a mirror at your face full of pimple marks can be frustrating, but you can get rid of those pimple marks with the help of No Scars cream. You can also use No Scars soap or face wash along with the cream to get earlier results.
Those facing the problem of pimples face the real struggle to get rid of pimple marks. People who have oily skin are more prone to pimples than people with dry skin. There can be different kinds of pimple marks, and they are in different colours as per your skin. Along with using the pimple removal cream, you can follow some simple tips which can be used to get rid of pimple marks. So you can follow those simple remedies in your daily routine for better results. Those remedies are:
Avoid direct contact of your skin with the sun: Going without covering your skin in the sun can cause spots on your skin. It is not advisable to go into the sun without applying sunscreen. Those UV rays can harm your pimple-prone skin and can cause further skin problems. So before going out on a sunny day, try to cover your face or apply any sunscreen on your skin to protect your skin.

Popping pimples means inviting more pimples: Some people have a bad habit of popping them every time. Those popping may cause you even more pimples. Squeezing pimples can cause more germs on your skin and will leave pimple marks on your skin. So the first thing you can do to avoid those marks is stop touching or squeezing your pimples. This is a common cause of facing more pimples in teenagers as they love touching their faces and pimples so often. So leave this habit to get clear and pimple marks free skin.

Use herbal products rather than harsh products on your skin: When you are already facing pimples, you must avoid using any harsh or chemical products on your skin. It can even damage your skin and can make it dull. You must use gentle products on your skin like using No Scars face wash or soap to wash your face, giving you a natural glowing look in just seconds. Chemical products from the market can worsen the situation and cause more pimples, so avoid using any product. You can use a face wash like No Scars, which has salicylic acid to make your skin healthy.

Try to find a natural solution for your problems due to chemicals: Sometimes, using chemical products on the skin can cause pimples, blackheads, pigmentation, etc., so you must find a natural solution for these problems caused by chemicals. Like you can use Aloe Vera, turmeric, gram flour, etc., on your skin. You must use some home remedial tips every week to get glowing and pimple-free skin. You must use skincare products made up of natural ingredients as they will not cause any side effects on your skin. You can make face packs from natural ingredients to get a clear, flawless, and whiter complexion. Those who cannot make this much effort can use No Scars products as their daily skincare routine, including soap, cream, and face wash.

Use Neem as a solution: Neem is not less than medicine for your problems relating to the skin. You can apply powder of Neem etc., on your skin and can get rid of pimples. But for this, you have to make more efforts to buy Neem, dry it, grind, and then apply it to your skin. But what if you can make use of a face wash enriched with neem extracts for your pimple-free skin? Nothing can be better than this. You can use face wash by No Scars with neem extracts. Pimple removing cream can help prevent pimples and then pimple marks by preventing melanin production on your skin.

Use fresh Aloe Vera gel: These natural ingredients like Aloe Vera, Besan, Neem, etc., are the foods for our skin that will reduce your skin problems without any side effects. Aloe Vera is used in many cosmetic products, and you can even use Aloe Vera gel directly on your face. You can extract the natural gel of the Aloe Vera plant and can use it on your skin. It not only helps in preventing pimples, but it lightens up the scars on your skin. But it would help if you used No Scars 

cream for pimple marks

 along with these remedies.
So, these are the simple tips or remedies that you can use to avoid and prevent pimples and pimple marks on your skin but using a No Scars face cream is essential to remove those stubborn marks. So here are some points of dos and don'ts for you to avoid pimple marks:
Don't touch your face so often

Intake of right and nutritious diet

Keep yourself hydrated

Don't put too much makeup on the affected area of the skin

Make use of herbal products than chemical products

Use sunscreen before going out

Clean your makeup before going to sleep
So, you can follow these points to get pimple marks free skin. No Scars products are a solution for all skin related problems, and you must not hesitate to use them. You can make use of the soap, face wash, face wash with neem extracts, and face cream, etc., for your healthy, glowing, flawless, and clear skin. It will help you to get rid of pigmentation, pimples, scars on your skin. So now you can have a solution for any scars, including burn scars, stretch marks, pimple marks, etc., with the help of No Scars products.