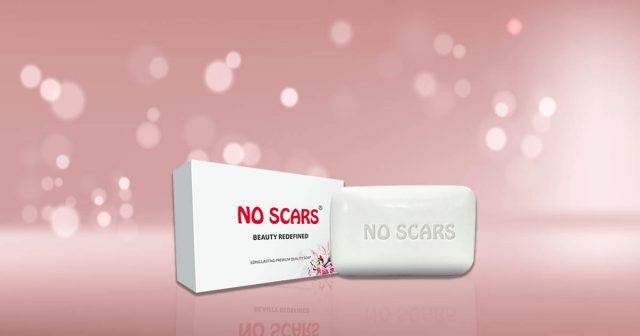 Everyone nowadays is becoming so conscious and careful regarding their health and skin. To be happy, you must be healthy internally as well as externally. Sometimes we get so busy with our everyday schedule that we forget to take care of our skin and body and go with the flow. But you have to put some extra effort into your skin and health to get the desired results.
We get busy with our schedule and forget about how our skin comes in contact with so many elements of dust, bacteria, fungi, etc., which can cause many kinds of skin infections. The problem of pimples, scars due to acne, pigmentation, spots, blemishes, etc., is the common skin problem we face irrespective of age and gender. Sometimes those scars on our face can be caused due to any burn, pigmentation scars, or the most common among all is acne scars. You can use soap for scars to get rid of those scars on your face. There can be many available products to treat those skin problems, but the one that will serve your purpose naturally is No Scars.
No Scars provide soap, face wash, neem extract face wash, and face cream to treat those irritating skin problems naturally. You can even make use of all these products in a row for better results. The different kinds of scars can be acne scars, scars from any injury, hypertrophic scars, etc. If you face the problem of acne scars, you must leave the habit of pressing or popping your pimples using your hands. It will spread more bacteria on your face and can even cause more pimples.
Popped-up pimples leave a long-lasting scar on your face, and nobody wants a scarring face which is a barrier to clear skin. No Scars offer you a scar removal soap that will help you reduce the appearance of the scar but also helps in making your skin free from infections. Here are some of the main ingredients of this scar removal soap, which can help you get rid of scars. These are:
Glycerin: It helps provide the required moisture to your skin and helps make it super soft. It is suitable for almost every skin type. It helps in treating various skin-related infections, acne, signs of ageing, and so on. It provides a natural moisturized look to your skin which is both internally and externally healthy. It is specially used to treat dry skin and helps maintain the water balance in your skin. It also helps in treating many fungal infections.

Aloe Vera: This ingredient is one of the most versatile ingredients which can be used anytime, anywhere. The list of benefits that Aloe Vera provides to your skin is so long. This ingredient is rich in many minerals and vitamins like B12, C, A, etc. Aloe Vera helps in soothing your skin naturally and treats sunburn, which is so common in this season. It is also known for delaying and preventing the various signs of ageing. It helps in decreasing the appearance of blemishes or spots on your skin and making it crystal clear. This is one of the significant ingredients in No Scars soap. It also helps in preventing the problem of acne. You can now use this soap every day to maintain your hygiene and maintain the health of your skin.

Coco fatty acid: It is used for massaging the skin and helps in making it softer and smoother. As there are some fats present in coconut oil, it is the best natural moisturizer and massager. There are so many proteins present in coconut oil, and it has healing properties that help heal your scars. Coconut oil is used to lighten any scars or marks on your skin, and it also possesses many antioxidants that help heal your skin naturally. It will brighten your skin and help in giving you a youthful look free from any wrinkles and fine lines. It also helps in treating many skin related infections like eczema etc. It will maintain the proper pH level of your skin. Nothing can be better when you only have to use No Scars soap to get all these benefits.

Citric acid: Citric acid is an Alpha Hydroxy acid. It possesses many elements that will help make your skin complexion better and help remove the dead cells from your skin. It is just like an organic acid found in citrus fruits like lemons, oranges, etc. It helps in solving your problem of spots as well as pigmentation. It helps in unclogging the pores and shrinking them. You can get rid of all those early age fine lines and wrinkles and get rejuvenated skin. It is full of antioxidants, and they are beneficial for your skin. It also helps in exfoliating your skin and bringing back your lost glow with its regular use. You don't have to go to the market and find these acids. You can have all these acids in No Scars soap, which will help you get flawless skin.

Almond oil: Almond oil is helpful for both the skin as well as for your internal health. It is the richest source of vitamin E and D as well as minerals. If you are facing any inflammation in your skin, then almond oil is best to calm it. It also helps in treating the problem of eczema and psoriasis. It helps in the process of skin rejuvenation and removes all tiredness and dullness from your skin. Almond oil is also used for lightening the dark circles around the eyes or the problem of puffiness. It also helps in reducing the appearance of stretch marks on the skin.
You don't have to spend extra money buying all these ingredients to get rid of scars, spots, acne, etc. You can use No Scars skin scar soap to get all these benefits. So, these are the advantages of the significant ingredients of the No Scars soap for the skin. Some of them are:
Get rid of every scar on your skin

Get glowing and rejuvenated skin

It helps in moisturizing your skin naturally

Reduces the problem of dark spots, blemishes, etc

Treat your acne-affected skin

Reducing the problem of pigmentation

Maintains the hygiene in your body

Get rid of all body odour

Maintain the adequate pH balance
So, these are some of the benefits which are being provided by No Scars soap. No Scars offers many other products like face wash, face cream, etc., which also offer you a natural solution for your skin problems. So now you can get rid of scars on your skin permanently. You can make regular use of the soap to get early and effective results.