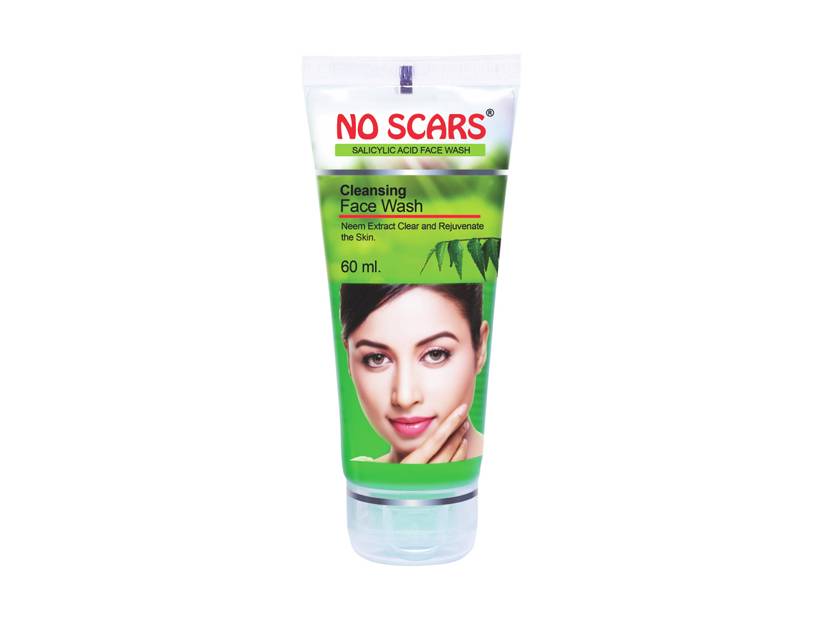 A scar is a mark that is left on the skin when an accident or injury occurs. Scars are widespread, and most people have one or another scar on their bodies, which is a part of the natural healing process. The scars can occur both insides as well as outside the body. Sometimes the scars can also occur on various internal organs because a cut has been made during the surgery. These can also be developed because of certain conditions, including acne or chickenpox.
The various kinds of scars are also formed because of breakage in the body tissues, and then the body produces more of the protein, known as collagen. The collagen significantly builds up where the whole tissue has been damaged and ultimately helps to heal. Sometimes the collagen will break down at the scar site, and the blood supply will reduce, making the scar look smoother and softer.
Many people also use Neem extract face wash for scars to lighten them and deal with several other problems associated with scars.
Following are some of the causes of scars:
It can occur because of any accidental injury that can cause cuts which cause scars.
It can occur from holding the weapon.
It can be because of the scars which have been made during the surgeries or cesarean birth.
It can also be there because of the bites as well as scratches from animals or other people.
It can also occur because of burns from hot liquids and other objects
The scars can also occur because of the body piercings, which include the most common ear and nose piercing
It can also be there because of the various kinds of injections or the vaccinations for various issues
These can also occur because of the tattoos
The scars will be different from each other based on the complications of the conditions. The keloid and hypertrophic scars commonly occur, passing on from one family member to another.
Some people go with natural ingredients-based products to quickly get rid of issues like acne scars. Neem is considered to be an excellent remedy to treat all kinds of scars as well as acne. The herb's antibacterial properties will help get rid of acne very quickly, and there will be no side effects. The Neem and all the Neem herb extracts are considered the fastest and cheapest ways of preventing the outbreak of acne marks.
Using Neem face wash for people with oily skin: Many people from the population category experience this issue seasonally. Using the neem face wash in all these cases is an excellent way of dealing with issues like acne marks. These are quickly infused with natural neem extracts and help provide a refreshing and purifying cleansing effect on the whole skin. The right kind of Neem face wash will also help people get rid of excess oil trapped in pores. The unique oil helps regulate the mechanism, keeps the skin free from oil, and helps prevent acne breakouts.
Using Neem face wash for people suffering from teenage acne: The issue of teenage acne is faced by every person in their life. When the hormones are firing up in the whole body with the help of physical changes, the impact is most commonly felt on the skin. Most teenagers suffer from acne-related issues because of the imbalances in their hormones. This is the main reason many teenage people go with the option of spending money on cosmetic products. To deal with such issues, the best way is to go with the option of those products which include natural ingredients. This option will be comparatively cost-effective and help them provide safe and secure skin compared to all other products.
Using Neem face wash to prevent scars caused by acne: Many people also use a Neem face wash to prevent acne scars, and the whole process of getting rid of acne can also be painful sometimes and can cause ugly situations of the skin. In some cases, acne scars can be non-permanent or even permanent. But using the products made from Neem or home remedies based upon Neem leaf and extracts is a great way to lighten these marks which the breakouts have left.
Using Neem face wash for people with dry skin: Neem will also help regulate the oil into the skin's pores and help maintain the moisture at the most optimal amount so that skin is smooth and glows. This is an excellent natural remedy and is very successful for all those prone to frequent acne breakouts.
One can also go with several kinds of home remedies based upon Neem, including the neem and saffron face mask, oats and neem face mask, Neem and turmeric face mask, and many more. These kinds of remedies will help in curing acne and will also promote fairness among people. One should go with the option of making a smooth paste of Neem leaves and adding rose water into it. Then this paste has to be applied to the face and left for about 20-25 minutes before washing it with cold water. The name and turmeric face mask, because of the antibacterial properties, are very much successful. The whole process is also straightforward one needs to add four pinches of turmeric into two tablespoons of Neem paste. All these ingredients have to be mixed very well, and then it has to be left for 15 minutes before washing it with cold water. After this, one should apply a light moisturizer to see the best possible results.
Many people also find Neem face wash for oily skin an excellent remedy for acne scars. The Neem Face Wash with Extracts from the house of No Scars is very much successful in dealing with all skin conditions. The antifungal properties of this face wash very well help to remove the dead skin cells. The individual should take a sufficient quantity of face wash and apply gently by avoiding all the areas, including the mouth and eyes. Then one should keep it for about 10 seconds and then rinse it well. Individuals should adopt using this face wash twice every day to prevent acne and treat it appropriately. Some people can also feel side effects, including sensitivity and irritation, so such products should be used with proper consultation from the dermatologist.
Another thing to be taken care of is never to use this in high concentrations and large body areas. One should also store this in a cool and dry place. This is an excellent product from the house of Torque Pharmaceuticals, which aims to deliver the best quality products to make people's lives easier and better.