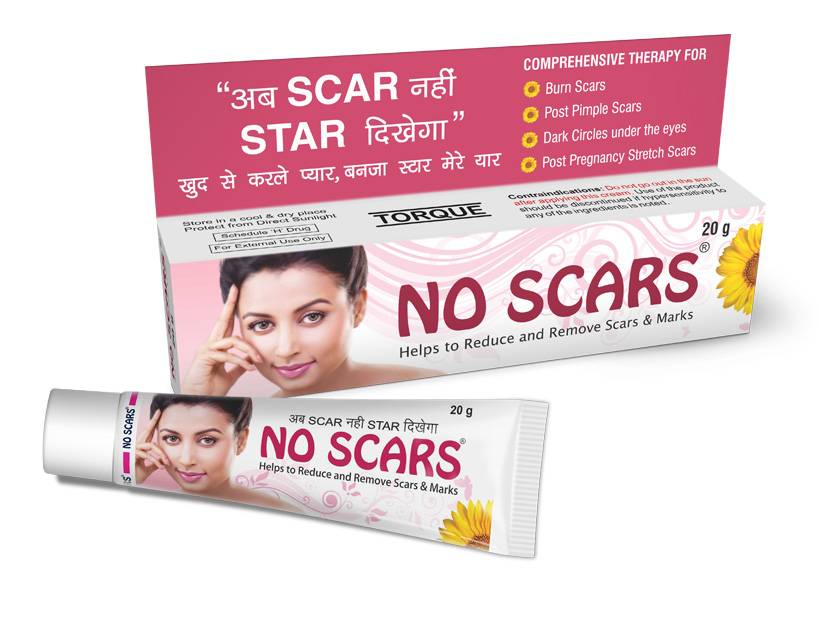 Your skin is one thing that you would never want to get harmed in any sense. Your skin covers your body and gets you that amazing appearance. But what if your skin is spotted with pigmentation? Would it be really disappointing, right? You must not keep your skin unchecked when you can keep it checked in the right ways. You can be sure that your skin stays safe, smooth, and spotless.
You know what; the effort or task to cover up dark patches with your makeup regimes can be really tedious! The credit goes to acne scarring, sun damage, and hormonal imbalances that the dark patches or hyperpigmentation has turned out to be a common problem in the present time. You know there is no magical thing that gets you relief from your pigmentation overnight. But good no scar cream for pigmentation skin can help you get rid of your condition slowly. These creams would work for your condition but in a gradual manner.
What really is hyperpigmentation?
Condition of hyperpigmentation is a skin condition wherein the patches of your skin are darker than that of the rest. Dark patches that emerge on your face, on the neck area, and even near your mouth get impacted due to deposits of extra levels of melanin – color-producing pigment.
Once pigment generating cells (melanocytes) are damaged, they form up more melanin that bundle together. Clusters of melanin on specific areas or parts of the skinhead to dark patches or hyperpigmentation. It might emerge on any skin type and age group but is usually harmless.
Are there any causes of hyperpigmentation?
There can be different causes of this condition like:
– Skin inflammation
– Certain drugs
– Sun exposure
– Melasma
– Age spots or solar lentigines
However, the goodness is that once you start taking care of your skin and applying the creams that are specifically formed up for your skincare and to help you get rid of your pigmentation, you would experience the best results.
Forms of skin pigmentation
It is crucial that you understand the diverse forms of hyperpigmentation before you get or start your treatment of this condition.
Post-inflammatory hyperpigmentation (PIH) 
It is a condition that emerges as a result of a skin wound or injury, acne or injury because of procedures like chemical peels, dermabrasion, and even laser therapy because of increased production of melanin. The patches might look red, brown, pink, or black in color.
The condition of solar lentigines 
In this condition, age spots or that of liver spots and melasma manifest on different parts of the skin exposed to the sun. Once the skin is exposed to the damaging USA and UVB rays, it activates melanocytes to generate more melanin as a defense mechanism. High levels of melanin leave discolored patches on the skin.
Melasma 
It is something that also emerges due to hormonal changes in pregnant women (even known as the mask of pregnancy). Age spots are mostly a result of photoaging – sun damage that fast-tracks the skin aging process.
The point is simple: once you are using the skin products that are safe for your skin and work wonderfully for your condition, you can be sure that your skin gets cleared sooner than you think. The condition of pigmentation would disappear once you stay constant with your skincare regime with No Scars cream. Eventually, it is all about how careful and attentive you are to your skincare regime.
 Embrace the right cream for your pigmentation condition 
You know what; the powerful and effective topical creams are the main and first line of treatment for the condition of hyperpigmentation. It is important that you stay consistent with the use of creams or serums and imagine visible results only after a few weeks or months of usage.
Hydroquinone
You know it is a skin lightening agent that works by lessening the amount of melanin in the skin.
The azelaic acid
It is important for you to know that acne triggers inflammation and might leave the skin with hyperpigmentation. Azelaic acid is something that treats discoloration and is a leave-on gentle exfoliant. It is one of the safest, nicest, and effective treatments for hyperpigmentation.
Kojic acid
Then this kojic acid is a natural type of skin lightening agent that gets derived from a fungus. It constrains the formation of tyrosine, an amino acid needed for melanin synthesis.
The retinoids
It is a type of broad term used for vitamin a derivative. The most common types of retinoids are retinol and tretinoin. These are apparently a miracle ingredient in skincare known for their amazingly incredible perks like anti-aging and skin lightening.
The powerful vitamin c
Then this vitamin c or ascorbic acid is a robust and effective antioxidant that lessens the hyperpigmentation triggered by sun damage. It works by inhibiting the activity of the enzyme tyrosinase that is accountable for this melanin synthesis.
Niacinamide
Now, this niacinamide is a vitamin b3 derivative that assists in treating hyperpigmentation that is caused by sun damage. It even helps in the formation of collagen.
How to choose the right cream for pigmentation?
You know what, once you explore the cosmetics, you would get the options that are apt for you. Whether a good scar mark removal cream or any cream that heals your pigmentation condition; you can ensure effectively. Since the options in the creams are in abundance, you cannot get swayed by any random cream. Since your sin is crucial for you and is the biggest external organ, you own you cannot take a risk. Remember, once your skink is harmed or bruised by anything, you need to ensure that you heal it with the right creams and items. You can always look for the no scar creams that would work wonderfully for you. It is about you choosing the creams on the basis of:
Brand 
The brand of the cream would speak volumes about it. If the brand is good and effective, you can go for it. The brand would ensure that the products getting sold in its name are good, safe, effective, and result-oriented. Since brands are so specific about their effectiveness and name and reputation; they would never hand you any items that are not good for you. After all, they need to ensure that their hard-earned reputation gets damaged in any sense.
Check the ingredients 
Now, since there are so many fascinating creams out there to heal your pigmentation condition, you cannot simply pick any option. You must be sure that the cream is safe for your condition. You need to compare the creams in terms of their ingredients, and you would never be disappointed. Of course, if the ingredients of the creams are good and safe and as per your requirement; you can go for it. But if there is anything in the ingredients of the cream that you are allergic to then, you should avoid it. It is all about you choosing the creams on the basis of your preferences and needs.
Conclusion 
So, it is not really challenging or an up heal task to get rid of your pigmentation condition if you are taking good care of your skin. No Scars cream would ensure that you experience great results sooner than you expect.