Having so many spots on your face becomes a source of embarrassment. Of course, nobody wants to walk around with patches or spots on their faces. Do you also have a dark spot on your face? What do you do to ensure that the spots get removed? You cannot leave them unattended.
Well, the point is what you can do is you can use products that have specifically been made for clearing scars and dark spots from the face. You can give a chance to the best scar Soap for the face, and it would work wonders for you. Brands like NO SCARS get you the best soaps that are not just effective but safe and productive too. Anyhow, for now, it would be interesting to know what brings these scars and spots on your face.
Various factors head to dark spots, including genetics, UV light, pregnancy, and skin diseases. Between the age group of twenty to fifty, hormonal variances caused by contraceptive pills, stress, pregnancies, and menopause can also trigger dark spots. Extreme exposure to sunlight from sun sweltering accounts for some dark spots at later stages in your life. Below the age group of twenty, acne can trigger dark spots because of scarring and red marks left by any infection.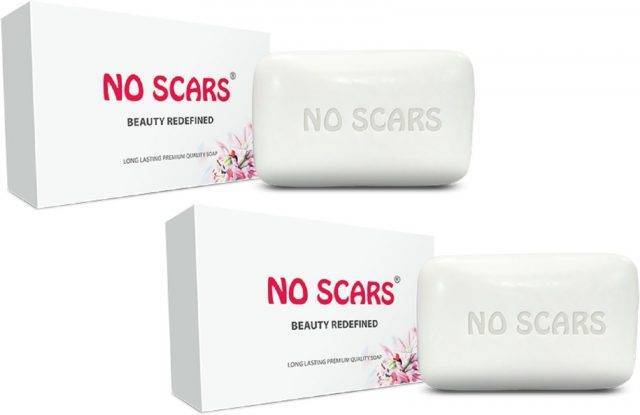 Melasma:
It's one of the most frequent causes of greyish patches on your face. It mainly impacts the cheeks, forehead, or the area between your nose and mouth. Surprisingly, it can also impact other zones of your skin, especially those frequently exposed to the Sun, like shoulders or forearms.
Poikiloderma of Cuvette
It is something that mainly affects the neck area that has been exposed to rays of the Sun. It is the disease that triggers reddish or reddish-brown patches on your neck skin.
Roehl's Melanosis
It triggers greyish or brownish patches on your face ending from hyper-pigmentation. Various dermatologists claim that this ailment often results from subsequent contact with sunlight on body areas that were previously exposed to specific cosmetic products like deodorants.
Linea Fusca
It includes a linear line that runs on the face of females caused by melanocyte-stimulating hormone because of hormonal changes. It also triggers Melasma and that of darkened nipples.
Erythromelanosis follicularis
It is an erythematous pigmentary ailment consisting of follicles expressed as reddish-brown staining on the face and neck.
Post-inflammatory hyperpigmentation (PIH): 
These refer to the spots that emerge following an injury to your skin. Although most of the spots disappear with time, some scars can last for a stretched time before they can completely vanish.
Conclusion 
Thus, the point is that whatever be the case, if you have scars or dark spots on your face, you can start using a Scar and dark spot soap. These soaps of the NO SCARS brand are proven and work miraculously. You have to use them regularly, and only then you would experience benefits. And remember, the soaps don't have any side effects.