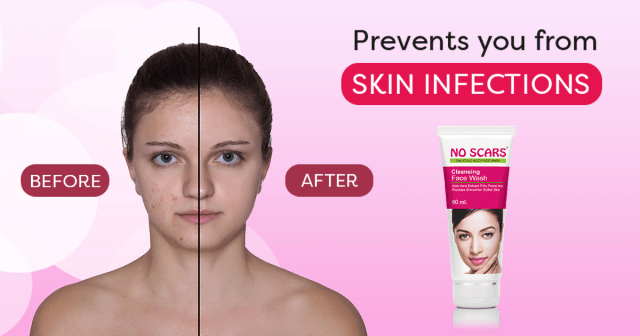 When we talk about sensitive skin, babies are the one who comes to our mind first. Some parents wash their babies' faces many times a day. They don't know about its consequences. Washing babies face too often can cause dry and patchy skin. This is a common myth that infants or babies need to be bathed daily, but washing the baby's skin frequently will wipe away the baby's natural oils and make the skin dry. Newly born infants and children between 5 and 11 need not be cleaned with water so often. It would help if you used face wash for kids to avoid dry skin.
Babies have the most sensitive skin, and regular use of soaps and shampoo is unacceptable. It would help if you used a face wash that does not make the skin dry. These face washes help maintain the skin's pH balance and make the skin more gentle and soft. They are meant for everyday use. Maintaining yourself clean is a common rule, but making our kids responsible for maintaining hygiene is essential. Sometimes we wash the face of the baby with normal water or simple water. It does not wipe away the dirt and impurities deeply. To deep cleanse and remove all the dirt and dust from the skin, we must use face wash.
We must choose the best facewash for kids, which is free from complex chemicals and artificial aroma. When manufacturers add fragrance, they use artificial products and chemicals in the face wash, so choose wisely. Kids need more skincare than teens as they come in contact with the dust and dirt frequently, and they are more prone to skin-related infections, which can affect their overall health. Parents aim at finding the products for their children that serve the purpose of moisturizing, cleanser, anti-fungal, anti- germs, etc.
There are some more tips to protect your baby's skin from dryness and germs. You must use soft sunscreen for your baby; whenever you step out with a baby, always apply sunscreen 20 minutes before going outside. Start giving your kids lessons about skincare from the very early stages. Skincare starts from brushing teeth twice a day to washing hands as many times as you touch anything, plus washing hands before eating and applying sanitizer on the hands to kill the germs as we cannot wash our hands so frequently everywhere.
When you notice that your baby's skin has started becoming dry and patchy, you must give up on the products that you are already using on the skin. Sometimes skincare products irritate due to the chemical content present in the product. Try to check every little detail of the skincare products before applying them to your kids' skin. Sometimes these irritations and dryness are due to the constant skin washing or the wrong skincare routine we follow.
If you are using the wrong skincare product for your kids, it will lead to many allergic infections, dandruff, and Eczema in the kids. Eczema is the bubble-like pimple appearing red; it appears on infants and toddlers' arms, hands, knees, and elbows. The skin affected by this problem will appear thick and dry. If you are using the wrong skincare products on your kids' skin, it will lose its moisture and cause dandruff problems more often. This is also caused by the constant washing of the skin, due to which it loses its natural oil and moisture.
To follow the routine skincare for your kids, you must find suitable face wash, baby soaps, etc., free from every type of chemical that can harm your baby. Sensitive baby skin is more prone to infections and allergies, and even a tiny thing affects it. There are so many companies providing face wash and baby soaps for your kids too, but the most effective company you can blindly trust is No Scars. They provide variants of soaps, face wash, face creams to solve all kinds of problems relating to the skin. They are also providing a wide range of kids care products.
The irritation, burning, dryness, redness- all can be treated with one product of No Scars. Their Ayurvedic Soaps, shampoos, face wash, etc., have proved to be helpful in your baby's growth. If you start using natural ayurvedic products for your baby, it will give you many benefits. No Scars face wash includes the natural Aloe Vera and salicylic acid, which will help your kids maintain the skin's pH balance and remove all the dirt and dust. It comprises all the natural ingredients which will make your skin healthier. Its neem variant will help treat redness, prevent acne, dryness, and patches on the skin. You must teach your kids about using skincare products and following the skincare routine. You can take a look at the various variants available in the No Scars cream to treat all types of skin problems relating to acne, dirt, oil, glow, burns, scar, redness of the skin, etc. Kids are not aware of what is good for them, for which their parents need to look at their kids, their health care, and the skincare routine to be followed. Face wash for kids can easily be applied on the skin by taking a tiny amount of face wash and applying it on your face. To follow this best skincare routine for your kids, buy the No Scars face wash and grab the benefits of the face wash. This cream can be bought from chemist shops or other medical stores but consult the doctor before using it.