Talking about the issue of acne, it could be a complex condition. You might be surprised to learn that raw Shea butter can be of great help to treat the condition. The charm of Shea butter is that it is readily absorbed into the skin and efficiently provides moisture without blockading the pores. It's perfect to use Shea butter for acne as it's non-comedogenic, meaning that it never interferes with skin pores and blocks them. What you don't want is an item that is comedogenic. You know Shea butter has a massive variety of benefits for your skin and has been witnessed to be impactful in treating acne and marks. Raw shea butter is even effective for tracking other skin problems like acne scars.
How can you make use of Shea Butter for Your Acne and Skin?
Shea butter emerges from the seeds of the Shea tree. The most refined shea butter is extracted and made without any added chemicals or preservatives. Shea butter is packed with vitamins and essential fatty acids, perfect for UV protection and collagen formation. Moreover, Shea butter is dense and solid at room temperature. It has a buttery constant, making it an excellent texture for lip balms, eye creams, and body butter. It is specifically great at penetrating the skin, as it possesses sixty percent fat. Shea butter caters to moisture and anti-ageing properties in the skin. It works wonders for your skin and gives you freedom from your acne scars. You can even find No scars cream for acne scars that have it as an ingredient.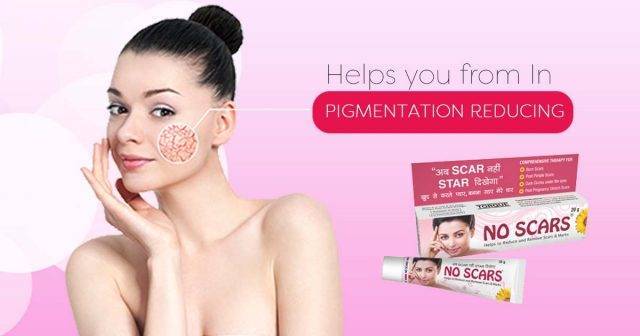 An amazing moisturizer 
Shea butter is an excellent moisturizer having several skin-healing properties. The moisturizers in shea butter are somewhat similar to what is generated by the sebaceous glands in the skin. It is the reason shea butter is hard to rival when talking about an external skin moisturizer. Shea butter encompasses loads of Vitamin A and Vitamin E: vitamins that endorse healthy skin and vision and guard cells from free radicals. For your information, Shea butter can be valuable and effective for treating an impressive variety of skin conditions like that of:
Skin rash

Dry skin

Itching

Blemishes and wrinkles

Skin cracks

Sunburn

Skin peeling (after sun exposure)

Minor skin wounds

Insect Bites

Rough skin

Razor irritation and bumps

Cold weather damage

Stretch marks

Eczema

Heat damage

Allergic reactions

Dermatitis
Shea butter can also be helpful to relieve muscle tension and aches, like those experienced after strenuous exercise. It's perfect for moisturizing and smoothing the skin, as well as diminishing inflammation. As an addition, shea butter can also be used as a cuticle cream or added to that of store-bought lotions. You can place it in homemade deodorant or homemade lip balms. Shea butter can enhance your skin elasticity, be used and effective as an eyelid primer before makeup, or massage your scalp to relieve any dryness and flakes.
Shea butter is so spectacular for treating acne because it is rich in both antibacterial and anti-inflammatory properties. Acne is bacterial and reddened. Shea butter can help calm the condition. However, you must make use of pure Shea Butter for acne. Using a product that encompasses chemical additives, like certain dyes and fragrances, might further annoy the skin. This is mainly the case for people suffering from acne because the skin is already sensitive and reddened.
Storing Shea Butter
Shea butter has to be stored out of direct sunlight and heat. Shea butter can get expired within one to two years—but with so many usages, you won't leave this item sitting that long. What you can do is you can keep it in a decorative jar on your bathroom counter or shelf and apply it whenever needed.
How exactly Can Shea Butter Impact Acne Scars?
Shea butter can extensively help reduce the appearance and redness of acne scars, fading the impact over time. Using shea butter for acne can help you recover confidence with clear, smooth, glowing skin. Following are the reasons why this butter works:
Anti-Inflammatory Properties
Shea butter possesses Vitamin F and other healthy fatty acids that work as solid anti-inflammatory elements. These elements help reduce inflammation around scars and insert moisture into them: effectively weakening the looks of acne scars.
Antioxidant Properties 
Shea butter encompasses Vitamin E that is widely known as a skin-healing and guarding agent. Vitamin E is an antioxidant that guards your skin against free radicals that make your appearance dull. Vitamin E also has anti-inflammatory properties.
Cell Regenerating Properties
Stearic fatty acid and allantoin are two spectacular nutrients in shea butter. These nutrients are both powerful and effective cell regenerators, making them useful for naturally healing acne scars. These two nutrients also enhance the healing rate of minor skin injuries and marks. That makes shea butter perfect for swiftly healing minor wounds from popped pimples that can trigger unsightly scarring.
Shea butter is indeed excellent for correcting skin discolouration and evening out skin tone. This butter can be more effective than store-bought moisturizers for easing acne scars on your forehead, cheeks, and chin. Its healing properties help repair the purple, pink, and black discolourations of acne scars. Using shea butter for acne and acne scars will help you regain a smooth, even skin tone. The good part is that the shea butter is safe and not harmful to any skin type.
Moreover, there are no side effects of this butter and hence turns out to be the best option for you. Remember, raw shea butter has not been commercially processed in any way. There are no added preservatives, chemicals, or other ingredients. It is not sifted, either, so you could find bits of soft shea nut in it: you need not worry that is a great thing.
Conclusion 
Thus, say goodbye to your acne scars with Shea butter. It would work wonders for you.