Neem is a medicinal plant with truckloads of benefits for your whole body inside and out. It has antioxidant, anti-inflammatory, and healing properties. Neem is also very beneficial for your skin. It helps treat acne, pigmentation, blackheads, and many other skin problems. Neem doesn't have any side effects and can be used on all skin types. It is one of the safest and fastest ways of treating acne and other skin-related problems. Read on to know about the various skin benefits neem has to offer.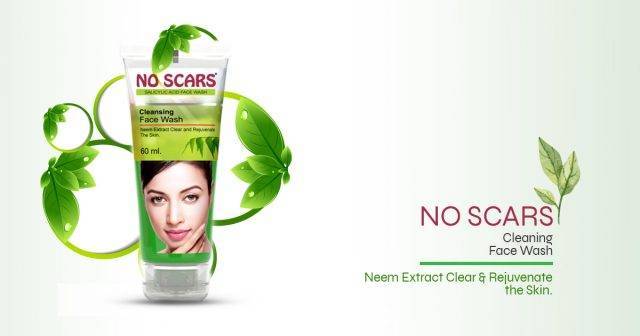 Neem helps in reducing blemishes:

Neem not only prevents acne and helps treat them, but it can also help get rid of acne scars. The vitamin E present in neem helps in the lightening of dark spots and stubborn acne marks. It also possesses healing properties making it a good remedy for acne. If you apply a paste of neem leaves on your face every week, it can help fade blemishes from your skin and give you spotless and radiant skin.

One of the leading causes of acne is excessive oil, dead skin, and bacteria on your face. These elements tend to block your pores and give rise to acne. Applying neem on your face helps control oil production in your skin, which helps treat and prevent acne. It also possesses anti-bacterial properties that kill acne-causing bacteria in your skin, making the skin look flawless and bright.

It can shrink and cleanse your pores:

If applied to your face, neem can cleanse the pores in your skin and help tighten them. This property of neem reduces the production of whiteheads and blackheads.

It moisturizes your skin:

Another benefit of neem is that it moisturizes dry skin. These leaves are rich in fatty acids and vitamin E, which makes them nourishing. Neem leaves can also make dehydrated skin appear plump and moisturized. It reduces dryness and makes skin look soft. Moreover, it helps replenish lost moisture, reduce flakiness, and improve the texture of your skin, giving it a healthy glow.

It prevents early signs of ageing:

Neem leaves are full of vitamin E, triglycerides, and antioxidants, because of which they are perfect for treating early ageing signs. They tend to reduce dark spots, fine lines, and wrinkles. As a result, your skin looks more toned. Neem also protects your skin from harmful UV rays that accelerates the skin ageing process. It boosts the production of collagen in your skin that improves the skin's elasticity. Applying neem paste on your face regularly will slow the rate of ageing for your skin and rejuvenate your skin.

It prevents skin infections:

Neem possesses anti-bacterial and anti-fungal properties that enable it to prevent skin infections. It helps the skin to control the production of microbes that cause skin infection. That is why it is used to treat skin infections that occur in different parts of your body. Moreover, neem is also used to treat redness, dryness, itchiness, and inflammation caused by various fungal or bacterial infections.  

If you have sensitive skin, your skin gets irritated quickly; neem is the best remedy for you. The anti-bacterial & anti-fungal properties of neem can help you fight irritated skin. Its also an effective medicine for treating skin diseases like eczema, which makes your skin turn red, flaky, and dry. 

DIY neem-infused face packs

Lemon and neem face pack-

This home remedy is best to cure oily skin.

 At first, you need to add dry neem leaves into your mixture grinder and make it into powder. After that, take a bowl and add two teaspoons of the neem powder along with one teaspoon of lemon juice & two teaspoons of rosewater. Mix ingredients to make a paste. Apply the paste to the face, massage it for 5 to 10 minutes, and leave it to dry for 20 to 30 minutes. Later, wash it with cold water.

Besan (gram flour), neem, and yoghurt face pack-

This face mask will help you to lighten black spots and pimple marks on your face. It is full of anti-bacterial, moisturizing, and cleansing qualities.

First, you need to add freshly ground neem powder in a bowl; then, you add one tablespoon of curd and gram flour. Mix it into a thick paste. Apply this thick paste on your entire neck and face and let it dry completely. After keeping it on for 15 to 20 minutes, sprinkle a few drops of water on your face and start massaging it with your hands for a couple of minutes and rinse it off with cold water.

Papaya and neem face pack-

The face mask will help you get glowing & healthy skin. It will instantly brighten up your face and give you radiant skin. 

To make a face pack, you need to make a paste of neem leaves with the help of a mixture grinder. Now, you need ripe papaya. You will have to mash the papaya and add it to the neem paste. Mix both of them well. Apply it to the face, leave for 15 minutes and rinse with lukewarm water.

Turmeric and neem face pack-

For dry skin, this face pack will help you moisturize your skin and make it healthy.

First, you need to boil some neem leaves in water and make it into a paste. Take a bowl & add one teaspoon of raw turmeric paste, one tablespoon of neem paste, and one teaspoon of coconut oil. Properly mix all the ingredients and apply them all over your face and neck. Please keep it for 10 to 15 minutes and rinse it off with cold water.

Honey, milk, oatmeal, and neem face pack-

If you are looking for a face pack that will nourish your skin and look healthy, this is the perfect option. Milk and honey will provide your face with moisture, and oatmeal will help remove dead skin cells and the benefits of neem.

For this mask, you have to take half a cup of oatmeal, one teaspoon of honey, one tablespoon of milk, & two teaspoons of neem paste into a grinder and make a paste out of it. Apply it all over your face and lightly scrub your face. Leave it on your face for 20 minutes, and later rinse it off with water.

Basil (tulsi) and neem face pack-

The face pack will make your skin feel fresh and will prevent any sort of infection on your face given the properties of tulsi and neem-

It'd be best if you made a paste of neem and basil. After that, add a teaspoon of honey to the mixture. If you have dry skin to normal skin, add a teaspoon of sandalwood if you have oily skin. Apply the paste over the face & leave it on for 10 to 15 minutes. Later rinse your face with lukewarm water.

If you are a working person and do not have time to make these DIY face packs, you can even buy neem-based face washes and creams. No Scar is a brand that will provide you with good quality neem-based skincare products. The No Scars facewash with neem extracts also contains the goodness of salicylic acid that helps treat acne. This fantastic face wash also helps with other skin problems like dryness.