Everyone should take good care of their face. Of course, some women take amazing care of their faces. Do you take care of your face? What do you apply on your face to ensure that the glow and smoothness of your face stay intact? Do you use anything that ensures that your skin is spotless and practical?
You can easily use skin care products for women and ensure that your skin stays in the best shape and health. Of course, there are so many different kinds of products that can work like wonders for you. These products are effective and safe. Have a look at some types of products that you should introduce in your life.
Face wash
You know, the face wash is one thing that is a must-have for everyone in the present polluted time. It would help if you used it twice a day, and only then you can ensure that your face is guarded and smooth. You have to remember that cleaning your face can strip your natural oils from the face more than two times. So, by chance, if you thought that you would clean up your face multiple times, then you are wrong. You cannot simply do that. Also, please choose the face wash as per your skin type. You can look for a variety of quality and safe face wash under the realm of No Scars. Their face washes are effective, safe, and qualitative. If you have oily skin, make sure that you pick a good face wash for oily skin. Similarly, you can go for other kinds of face washes accordingly.
Sunscreen
Again, if you think that your face and skin are safe when you are in the Sun, you are mistaken. Sunscreen is something that is a must-have in your regime and usage. It is a specific type of cream that would guard you against dangerous UVA and UVB rays and averts polymorphic light eruptions, sunburn, and also that of other risky diseases. Also, if you feel that Sunscreen would take care of your tanning, you are mistaken. It does not protect you from tanning as infrared rays, and no sunscreen trigger on this earth guards you against infrared. You can check out the excellent and effective Sunscreen of No Scars for the best results.
Cleanser
It is simply the no-brainer. In case you are not cleansing your face, then you indeed got some problems. Cleansers are essential for you to use regularly. You know cleansers work to eradicate dirt, oil, and also makeup. They help to unblock pores and eradicate the dead skin. It would help if you started using a cleanser that suits your skin type and is perfect for the specific season. You can find variety in cleansers in the realm of No Scars. These cleaners would ensure that your skin stays smooth, clean, and spotless at all times. Of course, if you do not want to use anything synthetic, you must go for natural products like natural cleansers.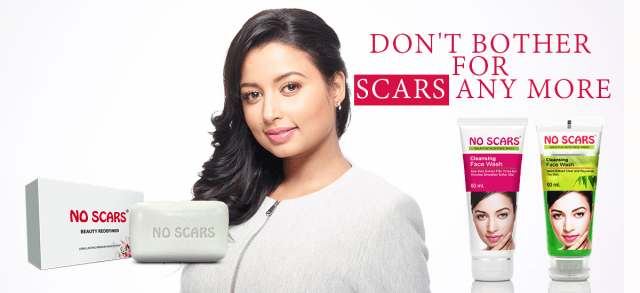 Exfoliator
An exfoliator is specifically formed up to improve the texture of your skin by eradicating the surface layer. This appears harsher than it is. But eradicating a layer of dead skin is not going only to reveal younger, more beautiful skin. Still, it also permits your serums and moisturizers to get absorbed in a better manner. It will also allow your makeup to get applied more evenly and smoothly. Exfoliating should never be done every single day, but perhaps 1-2 times per week. Always work your way up to more regularity.
Add up a moisturizer to your routine.
Whether you have oily skin or dry skin, beauty moisturizing your face is very important for you. It would help if you chose according to your skin type. Once you have the right moisturizer to use, you can be sure that it keeps your skin moisturized and effective. It would ensure that your skin is fighting the dryness powerfully and effectively. Your skin would not get dry or start to wither if you used a moisturizer regularly.
Good quality toner
A toner has to be used right after cleansing and before any serums or moisturizers get applied. You can spray some toner on cotton and put it on your skin. You would witness dead skin on the pad after you run it across your face and neck. The point is that you would get to see dead skin on the pad that the cleanser and exfoliator might have missed.
Serum
Before your moisturizer, you might wish to use a serum. The best way to understand the serum and moisturizer combination is that the serum is like that of your vitamins, and the moisturizer is a drink of water to wash them down. A serum is generally packed with nutrients, vitamins, and ingredients that will help transform your skin. If you are not using a serum yet, then it is something you need to add to your routine right away.
Anti-ageing night cream
Then comes your nighttime routine. At night, you must also be cleansing your face and making use of a toner. Exfoliate occasionally when you can. But you can miss your moisturizer and allow your night creams to do the work here. If you want anti-ageing, you have to get an anti-ageing cream. Many anti-ageing creams work wonderfully on the skin and ensure that it does not miss its natural charm and smoothness. You can check out the variety that No Scars have to cater to in this area too.
The masks
Masks have become super popular, and these do the work that nothing else can do. You should look for a smooth mask for your skin, goes perfectly with the type of skin you have, and has good quality. It should show results for you to see. Once you apply the mask to your face or skin, it would take up to fifteen to twenty minutes to properly get absorbed in the skin. Then you can wash it. But make sure that you wash it only once a week. Mask is enough for once in a week or fifteen days. Also, if you find any redness after washing the mask from your skin, that is okay. It is bound to come. You can quickly look for natural or other kinds of masks that work well on your skin. Make sure that you read the label before you pick the mask.
Conclusion 
Thus, these were the best skincare products for women's faces that should be in your closet. It would help if you did not miss out on these products. Once you use these products in the best manner and maintain regularity, you can experience the utmost effectiveness and results. You can check out the selection and collection of No Scars for any skincare product. Safe products would lead to safe skincare. Once you start using these products in your life, you will indeed find that charm, smoothness, and guard on your skin!