You know many of you have a distinct type of skin. Of course, many people have oily skin, and some do have dry skin. But have you ever heard of combination skin? You know, combination skin appears to be the most complicated and perplexing skin type as it's tough to identify and a challenge to treat accurately. If you have combination skin, you could notice more oil on your chin, forehead, and nose while other areas are dry or normal. Come on, do not be scared and know more about the combination of skin in this post.
What is the meaning of Combination skin?
Combination skin is when two or more skin kinds take place in your face. Usually, this is when some zones of your face are dry while the centre of the face is oily. This is the nose, forehead, and chin, which is known as the T-zone. This skin type also showcases conditions where breakouts or wrinkles are present as dry skin, which might cause puffy bags under your eyes and make them look tired and wrinkled. Of course, you do not have to panic here as you can easily find them if you check No Scars. You can surely come across products that are wonderful and safe for your skin.
What are the reasons for Combination skin?
Well, apart from genetics, many factors have a role in combination skin. Your T-zone surface has more active oil glands while those of those have rosacea and dehydrated skin. Others suffer from inflamed, flaky mark-prone skin that demands sensitive care products. The products you would use may also play a role in your skin kind as irritating ingredients can stimulate oil production in the T-zone area while making the rest of the face red and dry. You know moisturizers are mostly too emollient, which clogs up pores and makes your skin feel oilier than usual. It would simply mean that you must use products suitable for the diverse areas of skin types.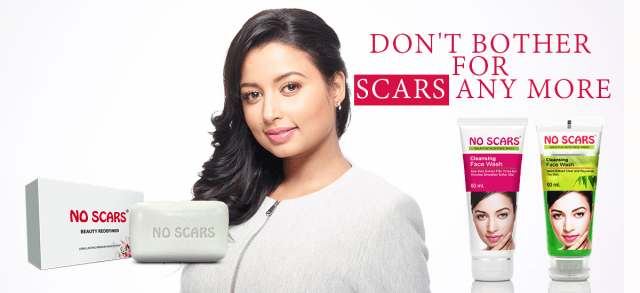 How can you take care of combination skin?
There are many things that you can do, and a few are like:
Start with a gentle and mild cleanser
It would be fantastic if you skip the harsh soaps and always make use of a gentle, mild, water-soluble cleanser to wash your face. This would avert dryness and irritation. For combination skin, mild foam or that of a gel-based cleanser is perfect. Ensure that the cleanser you have does not possess any fragrance or irritants to help control the skin. Also, remember not to go to bed with your makeup on, as this will lead to acne breakouts. You have to ensure that makeup has been removed before you hit the sack. For cleansers, you can always go for the No Scars collection.
Introduce a toner in life
Once you are using a toner, make sure that it does not contain irritants like witch hazel, citrus oils, menthol alcohol, or fragrance. Make use of the toners that cater to antioxidants, cell-communicating ingredients, and even skin-identical ingredients. You can find different types of toners for different skin types. You can read through the label and ingredients of the toner before you pick it.
Moisturizers
Please use a light moisturizer to moisturize the dry regions and areas of your skin. A gel-based moisturizer could work well for combination skin. You can go for a product that is safe and effective. Make sure that you do not take any chances with the quality of the product. It might turn out to be harmful otherwise.
Exfoliate
Exfoliators having salicylic acid or hydroxy acid are perfect for your skin type. You should make use of a gel or liquid form for oily and blemish-prone areas and lotion for dry or normal skin. Exfoliation is significant to get rid of blackheads, whiteheads, and even dead skin cells that make your face dull. It rouses blood circulation and leaves your skin polished and fresh. This is perfect as scrubbing will open up the pores and allow your skin to absorb creams and facial masks easily and comfortably.
Bring sunscreen to your routine.
Sunscreen is something that must be applied every day, even during cloudy weather. This is something that helps in preventing wrinkles and other symbols of ageing. For oily parts of your face, please press powder, and the foundation will provide sufficient sun protection. Choose sunscreens having zinc oxide as the active ingredient, mainly if you have rosacea and sensitive skin. It would work well for your skin. Sunscreen would not just protect your skin from the sun but also keep it in the best health. You can check out No Scars sunscreen for your preference.
Night creams are essential.
The night cream will moisturize and repair your skin to give it a healthy and effective glow by morning. Your skin is going to absorb all the vitamins as it would work as an anti-ageing cream. Of course, you can find out the night creams or anti-ageing creams that would work well for your combination's kin. These creams would ensure that you do not get those unneeded or unwanted wrinkles or ageing signs on your face. Your face is going to be more creases free and nice.
Treat the spots
Would you please use rich, creamy serums or moisturizers on your eye area if it is the driest part of your face? For normal regions, it would be good to glue to a lotion-textured moisturizer! Here toner is going to be sufficient for oily regions. Just be sure that you avoid lotions and cream moisturizers for oily areas of your face. Once you take good care of the spots, you would cultivate smooth, nice, and spotless skin. You can always hit the spots with the right products and ensure that your skin is safe and effective.
Other concerns
If you are prone to blemishes, make sure that you use benzoyl peroxide products to target acne-causing bacteria. Make use of facial masks at least two times a week. Making use of fresh and natural ingredients is going to boost your skin health. You can check out again the variety that No scars have to cater to. You can get the products of your choice and within your budget. Once you address your concerns with the right products, you can ensure that your skin is safe and effective. Natural or other types of products; everything is there to choose from if you explore around.
Conclusion
So, the point is whether the best skincare products for all skin types or anything else; you can find it all in the realm of No Scars. Remember, you can quickly treat your combination skin in the best way if you are correctly using the right products.