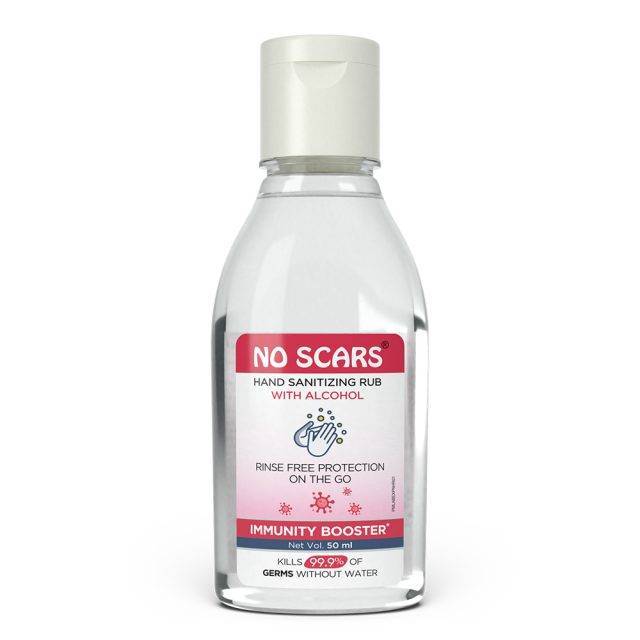 Hygiene is a critical thing for everyone. You need to ensure that your skin and body stay clean and hygienic. No matter how perfect you are in your profession or work, if your health is not being taken care of, you might be at the losing end. You need to ensure that you take good care of your health. Once you stay clean, hygienic, and safe, your health will stay in perfect shape.
Most of the germs that enter your body is through your hands. It is because you put anything or everything in your mouth through your hands. If your hands are not clean and are dirty, you might end up with germs in your body. So, it becomes significant that you give attention to your clean hands. You can use a good Alcohol rub hand sanitizer and ensure that your hands are perfect and clean. Well, though varied types of hand sanitizers do have their pros & cons – most are inclined to agree that alcohol sanitizers are effective for your hands. The way you clean up your hands from a random soap, make sure that you switch your habits and use a good alcohol sanitizer for your hands. After all, alcohol-based hand sanitizers help deter the spread of germs and ailment-causing bacteria, specifically in busy environments such as schools and offices.
Cease the Spread of Germs
As per the studies, 1 in five individuals doesn't regularly wash their hands. Out of those who do, seventy percent don't use soap. The point is that once you keep the hand sanitizers in the kitchens and bathrooms, you can ensure that more and more people use them. Of course, whether a school, an institution, an office, a bank, or anything, once there is a sanitizer lying on the desk or the shelf. It is all about compelling the people to wash their hands. And even better, if the sanitizer laying therein is alcohol-based, you can be sure that the outcomes are even more effective and productive.
Endorse Good Hygiene and Health
Well, if you are an owner of your house or even a building, make sure that you develop a healthy environment. Once you encourage ads to endorse the usage of hand sanitizers in your space, you can be sure that your space is adequate, clean, and safe.
Reduce the Waste in Your Space
You can always ensure that you reduce the waste in your space by replacing the hand wash papers or so on in your bathrooms with sanitizers. Once people use these hand sanitizers, they will wash their hands, and there will be no wastage at all. There would be no crappy papers all over the place and so on. Moreover, alcohol sanitizers would ensure that the hands are immaculate and hygienic. If you have paper-based soaps laying therein, everyone will use them and throw them right there and then. But when you have alcohol-based sanitizers, they would have nothing to throw therein. And the alcohol therein would ensure that the user does not find any germs left on their hands.
How can Hand Sanitizer be Most Effectively used?
Whether you are using a sanitizer without alcohol or with it, it must be safe and effective. More importantly, it would help if you used it correctly. Remember that it is crucial you use hand sanitizer properly to ensure that it does the job it is meant to do – get rid of germs before they can spread. Keep in mind the below-mentioned points:
Remember that you do not Use a Hand Sanitizer in case Your Hands are Dirty: Hand sanitizers are not proven to clean your hands. These are meant to disinfect Residues like oil or dirt that will prevent hand sanitizers from pungent down to your skin.

Then when talking about the sanitizer, make sure that you use the Right Amount of it. Once it is about hand sanitizer, less does not mean more. You require to apply sufficient to coat each part of your hands thoroughly. Make sure that you do not skip the back of them or your fingers.

Then make sure that you keep on rubbing It Until Your Hands get Dry. Yes, in this way, you can be confident that it's come into contact with all the most crucial surfaces.
Once blended with other preventative measures (such as proper handwashing and complete touch-point cleaning), using hand sanitizer is going to help to keep you (and everybody in your building!) Guarded against the flu and other ailments. You can be sure that the germs are not getting to you or anyone who is around you. Alcohol oriented sanitizer is a must for everyone.
Why Use Alcohol-Based Sanitizers?
You know the effectiveness of alcohol-based hand hygiene items and products are affected by several aspects. It may encompass the type of alcohol used, focus of alcohol, contact time, the volume of alcohol used, and even if the hands are wet when used or applied. The perfect volume is unknown because of these variables. However, adequate volume must be used so that the hands stay wet for thirty seconds. The point is the consumers must know what type of product they are using. Alcohol oriented sanitizers are turning out to be effective because of various reasons. The most apparent is that the alcohol kills the germs to the fullest and ensures no germs remain at all.
How to Choose the Right One?
Of course, once you look around, you will find various options in sanitizers in every category. You can come across alcohol-oriented sanitizers that are amazing. Just keep in mind the following things:
Sixty Percent Alcohol
If you are looking for a sanitizer that should fight all the germs for you, you must look for one with sixty percent of alcohol. Yes, an effective and efficient hand sanitizer has a minimum of 60% alcohol.
Read the Labelling
Remember that alcohol could be listed or mentioned as ethanol, isopropyl alcohol, or even ethyl alcohol on the hand sanitizer labels. Once you find any of these names or labels on the Product, you can ensure that you have the proper sanitizer in hand.
Remember that if a product has the correct alcohol percentage, it is okay, irrespective of other ingredients. In case you drop less than sixty percent of alcohol content, the effectiveness lessens very dramatically. If you want to survive in this germ-filled world, you need to look for a suitable sanitizer, and an alcohol-based one is the right one.
The reputation of the Product
You cannot simply pick any product and make sure that you keep your reputation in mind. If the Product's reputation is good, you can ensure that the sanitizer is excellent and effective. If the reputation of the brand is good, you can rely on it.
Conclusion
So, make sure that you use a suitable hygiene sanitizer like that alcohol-oriented sanitizer.