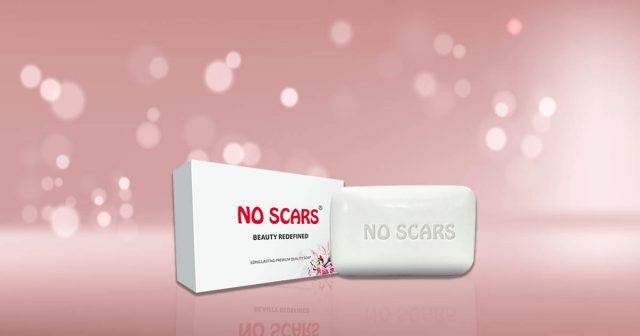 There are so many things that keep your skin shining, smooth, and scar-free. It would help if you embraced a thing that works wonders for your skin. After all, it is about what type of things you are putting onto your skin. Have you ever considered coconut oil for your skin? Well, it is something that can work wonders for your skin. After all, many people have skin that is glowing, stunning, and smooth. And they do not hit the spas or salons to get that shiny and smooth skin. So, you need to bring that thought out of your mind.
Coconut oil for the skin is something that is going to give you the utmost satisfaction. Once you embrace it, you are going to love it. Now, many of you use soaps on your face and skin. You can look for a soap with coconut oil, and hence, the soap would ensure that your skin smoothens, becomes shining, and gets healthy. You can look for some good soaps like No Scars soap. You might have used many products for your skincare, but it is your time to use coconut if you have ever used coconut.
Coconut Oil Smoothens Your Skin
Coconut oil has anti-bacterial, anti-fungal attributes, and hence it is no less than an excellent moisturizer. You know this oil is composed mainly of nourishing fatty acids and is mainly high in lauric acid. It even has vitamin E and healthy fats that help to make skin smooth. The perks of coconut oil for your face could be discovered in a diversity of products, on its own, or that of as part of a healthy mix. If you think that your skin stays too oily or dry, it is time that you pick coconut oil. It is going to help your skin stay in the best shape. You can ensure that your skin is smooth once you apply coconut oil to your skin. The oil is suitable for any skin, and even if you have already oily skin, you can use the soap that has coconut oil in it sometimes or the other.
Hydrate Your Skin
You know coconut hydrates skin for twenty-four hours and improves skin elasticity and even collagen production. If you feel that your skin stays dry even when you apply so many things, you need to relax. Once you start using soap on your skin that has coconut oil as an ingredient, you will find your skin hydrated for sure. You can be confident that your skin stays hydrated if you use the soap whenever you take a bath.
Do you feel that Your Skin is Aging at a Quick Pace?
You know coconut oil is also known for its anti-ageing properties. This is the oil that has antioxidants like Vitamin E and Vitamin A. This all helps to slow down the ageing procedure and could help to diminish the damage from free radicals and the sun. There are always signs that your skin is ageing. If you feel that your skin is ageing quickly, you need to work correctly on it. You cannot stop ageing for sure, but you can always ensure that your ageing process delays. In this way, you can be sure that you delay your skin ageing.
The way you use your regular soap, you use a coconut oil soap. This way, you can ensure that your skin stays in the best shape and does not age sooner. Of course, so many people always look young, and if you too want that, you look young; you need to work on your skin. You embrace an oil-oriented soap, and you are surely going to feel the change in your skin. After all, sometimes, it is not about the expensive or budget-breaking skin treatments. It is about your skin and how you can make it smoother.
Coconut Oil Works Wonders for Your Body
Coconut oil gets used as a moisturizer for your face. It is even an excellent moisturizer for your body. Coconut oil is famous for its antioxidant properties, and as such, it even has been used to treat diverse kinds of skin ailments such as dermatitis, eczema, and psoriasis. Coconut oil might help restore the natural PH levels of your skin, thus leaving it smooth and silky. Coconut oil is often used as a base oil in body care products like lotions, creams, soaps, and body butter. You can easily find No scars coconut oil soap that works wonderfully for your skin. You can be sure that your skin stays in the best spirit with the suitable soap in hand. Your body is going to thank you for sure for the amazing perks that the oil-oriented soap can get you.
Make it a Part of Your Bath.
If you think you need to use coconut oil soap whenever you wash your face, you know what, then you are wrong. You can add the magic of coconut oil to your bath time. You can ensure that you wash your body with coconut oil soap and ensure that your body is safe and sound. Of course, such a bath is going to moisturize your skin throughout from head to toes. Also, the soap would ensure that the oil is getting to every inch of your body. Once you make the coconut oil soap a part of your bath, you will feel the difference right away. The soap would not make your body too oily or extremely oily; it is just that your body would get the amount of oil it needs. The soap will not splash the oil on your body. It is just going to get your body a pinch of coconut oil and hence ensure that your body is in safe hands.
Body Relaxation also Brings Glow to Your Skin.
You know what, coconut oil is even known for its relaxation perks, especially in the shape of massage. It works as an effective moisturizer while the exotic coconut scent relaxes all your senses. Since the skin conveniently absorbs coconut oil, it is a wonderful choice as a massage oil. Now, if you have the soap that has coconut oil, you can gently run it throughout your skin. In this way, your skin is going to get the massage sensation and feel relaxed. Of course, such a coconut oil soap massage can even assist in soothing and relaxing tight muscles in the body. You do not need to call anyone to give you that message because you can control your hands with suitable coconut oil soap. You can ensure that you use this soap to massage your body every other day. In this way, you can be sure that your skin shines and stays radiant.
Conclusion
So, even if you want that your skin stays shiny and has no scars, you go for skin scar soap that has coconut oil in it. It is going to work magic for you.