Good skin gives a person a good feeling. Glowing skin is a dream of every person. People do a lot of things to make their skin look beautiful. Girls are very conscious about their skin. Some things are not in our hands. People get tan on their body, or maybe they get any scar. We all must have got injuries while playing in childhood or got a scar due to any other reason later in our lives. These injuries lead to scars on our bodies, and these are a part of our life. These scars show us what we have been to in our life. Everyone must have got 2-3 scars on the body.
Now the question arises what these scars are? A scar is a patch that might have a pink or brown colour, grows in the place where you had got some injury. It is the natural process of repairing the skin. These marks on our body are not just because we got some injury, but it can be due to some diseases like chickenpox, or it can be due to some operation which somebody has gone to. Even these scars can be due to some accident. There are some cases in which people have scars from their birth time. Even in pregnancy, women get stretch marks on the body. These stretch marks are also a type of scar. Other types of scars are Hypertrophic, Keloid, and Atrophic. Sometimes kids suffer from bad falls, severe cuts, or scrapes which can often lead to surgery to recover from the injury. These injuries to the kids cause stress to the parents. There are many scar creams for kids and adults.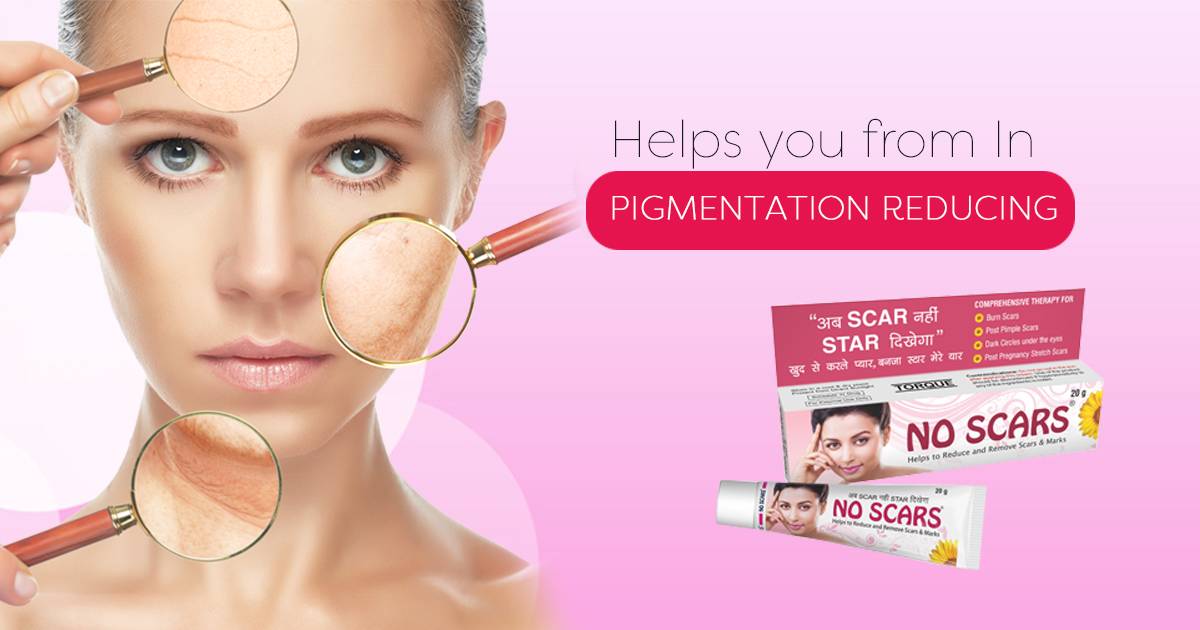 These scars can be healed. Various natural remedies are very effective to heal these scars. We have to remember that the scar reduction treatment can only be done once it is naturally healed. These natural remedies need a long period to heal the scar completely. These are as follows:
Aloe Vera:

 Scars need moisturizing and soothing to heal. Aloe vera has both these properties. Aloe vera helps to remove excess oil and dead skin. It even helps to reduce swelling on the scar. The significant advantage of applying aloe vera is that it doesn't need any measurement for applying. Even you can grow its plant at your home.

Coconut Oil:

 It is rightly said Coconut oil fixes everything. Even it is a problem related to hair or skin. Just apply it and see its magic. Coconut oil contains omega fatty acids, which have natural moisturizers in them. So apply it to your skin or hair. It gives you good results. So this oil can help in the natural treatment of scars.

Baking Soda:

 it helps you to balance the PH value. It removes the dead skin and refreshes the skin. Applying the paste to the scar will help to heal it.

Onion Extract:

 The daily application of onion extract will reduce the appearance of a scar. It makes the scars lighter so that they can match the skin of the body.

Honey:

 It is also a natural moisturizer. The use of raw honey on the skin gives an amazing result. Honey helps the tissue to regenerate itself. A mix of honey and cinnamon is an excellent natural treatment for scars.

Vitamin E:

 A massage of vitamin E around the scar will help to heal. Vitamin e is also suitable for both skin and hair.

Apple Cider Vinegar:

 it is a natural disinfectant and antiseptic. It also removes dead skin cells. Applying a mix of apple cider vinegar with honey will help to heal the scar.

Shea butter:

 It is also a good source of moisturizer. If it is applied regularly will heal your scar and will make your skin brighter.

Turmeric Powder:

 Turmeric powder has antioxidant and anti-inflammatory properties. This helps us to solve all kinds of skin problems. Its mix with curd is perfect for the skin. Its daily application on the skin will help lighten up the scar.
Not only can scars be healed with natural remedies, but also with the advancement in technology. These can be healed with the help of the scientific method also. Though the scientific method of healing the scar is expensive yet a fast process of healing. These are as follows:
Laser Treatment:

 In this, the operations are done with the help of a laser. These laser operations are helping to clean the skin. As the laser penetrates deeply into the skin, it helps in removing dark scars from your skin. Though this treatment is costly, everyone can't go for this treatment. Even these lasers also cause damage to our skin from the inside, which is not visible when we have this treatment. But in the long run, it can cause harm.

Silicon Sheet Therapy:

 in this, the doctor places a plaster of silicone gel over the wound. This gel helps to heal the scar. It also helps in the discolouration of the skin with a wound.

Scar Removal Cream:

 Many creams are also available in the market, ensuring that applying this will help remove the skin. As these scar creams are made for the gentle skin of the baby. 

Scar cream for babies

 is a better option than giving babies steroid injections. Even some doctors recommend the injections. But these are potent injections in which every baby cannot bear it. For adults, there are many scar removal creams.
One of the best creams for scar removal is No Scars. It is one of the most effective creams. It not only helps to clear your skin, but it also makes your skin glow. To get the best results to apply this cream regularly. No Scar offers four kinds of products in the market, i.e. cream, face wash, soap, and neem face wash. These products will help in the removal of scars. If you want to get rid of scars, buy any No Scar product. These products also have natural ingredients in them, which makes the result optimistic.