If you have skin prone to pigmentation, you must be aware of the struggle behind removing the dark spots. These dark spots are very stubborn and can hamper the self-confidence of a person. If not treated properly at the right time, then these spots can get worse. There are various creams available in the market that claim to reduce and lighten these dark spots in just a few days, but the fact is that fading of dark spots takes time. To get rid of dark spots, it is also essential to first treat the root cause. The leading causes of pigmentation include hormonal changes, medical conditions, poor diet, excess melanin production, specific products, environmental conditions, and post-inflammatory hyperpigmentation. It can also be triggered by sun exposure. Read on to know about specific tips that you can use to get rid of dark spots and have clear skin.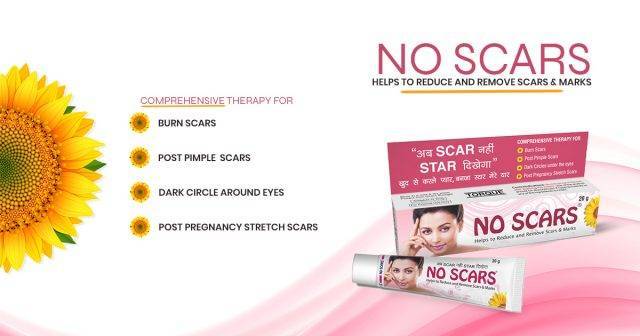 When the skin heals, rejuvenates, and repairs itself from the damage it faces during the day is your night's sleep. Therefore, it is essential to apply a night cream to help it heal by providing essential nutrients. You can apply a cream that is high in antioxidants, Vitamin E, Azelaic acid, etc. Night Cream for dark spots is essential because it can help reduce pigmentation to a significant level. 

In some cases, pigmentation can be triggered due to sun exposure. When your skin comes in contact with the sun's harmful UV rays, it encourages melanin production in your skin, which results in you getting tanned. These rays also have the potential of increasing your post-inflammatory hyperpigmentation by darkening the existing spots. Therefore, make it a rule to add sunscreen to your skincare regime every day if you want to prevent pigmentation on your face. On top of that, you should try to protect your skin from the sun as much as possible by wearing a scarf, hat or by using an umbrella. Also, it would help if you tried to spend less time under direct sunlight to prevent pigmentation and tan.

One of the significant causes of pigmentation is acne. Acne scars are caused due to excess sebum production that clogs the pores of your skin. One way of preventing acne is by washing your face regularly and keeping it clean. Therefore, make it a habit to wash your face twice every day. Try to get as much sleep as possible— at least 7 to 8 hours- so your skin gets enough time to heal and repair itself. Also, avoid harmful practices such as drinking alcohol and smoking. This will improve not only your skin's health but also your overall wellbeing.

Diet is yet another essential aspect of treating pigmentation. If you are not following a healthy diet, then no amount of product and cream can help you solve your problem. That is why you should try to follow an antioxidant-rich diet that includes vegetables, coloured fruits, berries, dark chocolate, etc. This will help you in evening out your skin tone by lightening dark spots. The benefits of an antioxidant-rich diet are numerous. It will boost the production of collagen, and it will heal your acne marks faster, it will improve cell turnover, and give you brighter and smoother skin.

Opt for supplementation if you don't take a wholesome diet:

As discussed above, diet is an important aspect that should be kept in mind to reduce dark spots. If your body has all the essential vitamins and minerals in the right quantities, the skin's health improves automatically. Sadly, many of us are on specific types of diets that fail to offer the nutrition required by the body. They can take supplements. Some vitamins that will help you reduce dark spots are Vitamin B12, Vitamin A, Vitamin E, and Vitamin C. Although skin treatment with the help of vitamins is very effective, to know about the right vitamins for your skin, you must contact a dermatologist.

Turmeric is full of anti-bacterial and anti-inflammatory benefits. Turmeric also reduces the production of melanin in the skin. Melanin is a major cause of pigmentation. Besides, dark spots can be prevented with the regular use of turmeric. You can also use turmeric to fade the existing dark spots. For that, you can make a turmeric face pack by mixing one part of turmeric with one part of honey. If you want to make this remedy more effective, you can only add a few drops of lemon juice if your skin is not extremely sensitive. 

To reduce the appearance of dark spots from your skin, you should exfoliate it at least twice every week. Exfoliating is the process of rubbing your face or body with some granular substance to get rid of dead skin cells. To get the best results, you can choose an exfoliator that contains alpha-hydroxy acids. AHAs are very beneficial if you have dry skin; these also provide you with anti-ageing properties. Good exfoliators can make your skin glowy and healthy-looking by washing off the dull layer of dead skin cells. If you want a natural exfoliator with AHAs benefits, you can go for ripe papaya. One way of making a papaya exfoliator is by blending two slices of papaya without seeds along with sugar and honey. Honey will provide your skin with extra hydration, and sugar will enable exfoliation. 

Dark spots can also result from a lack of hydration in your body. Therefore, try to drink enough water as it can improve the quality of your skin. Also, drinking adequate water can make your skin heal faster, so it acts as a natural barrier against pollutants.

Cucumber is one of the most popular remedies for dark spots on the skin. Given its anti-inflammatory properties, it is known to have soothing effects on your skin. This ingredient can make your skin fresh and bright. You can use this element by making a face pack out of it. For that, you will need one tablespoon cucumber juice, one teaspoon ground oatmeal, one teaspoon honey, and one teaspoon yoghurt. Mix all these ingredients and apply them to your face. Oatmeal works as an exfoliating agent, and honey adds extra hydration to your skin. Yoghurt will make your face appear brighter.

Vitamin C is considered one of the most effective ways to lighten the pre-existing dark spots and prevent new spots from forming. If you want to fade hyperpigmentation with vitamin C, consider rubbing fresh cut tomatoes on your skin. The acid in tomatoes will effectively lighten your dark spots. Some people are sceptical about using acidic ingredients on their face; in those cases, they prefer to reap the benefits of Vitamin C from within by ingesting them. 

Prevention is better than cure! So, it would help if you always tried to prevent acne and pimple, the leading cause of dark spots, by taking care of your skin instead of removing the dark spots created by them. 

Though dark spots are harmless, they can affect how you look and lower your confidence. The above tips will help you treat and prevent dark spots effectively. There are various treatment options available for dark spot removal, one of them being Ayurvedic Skin Treatments. Another alternative is No Scars. No Scars products like No Scars cream and No scars face wash are highly effective against dark spots. These products consist of ingredients that will not just help you in treating dark spots but also in preventing them.