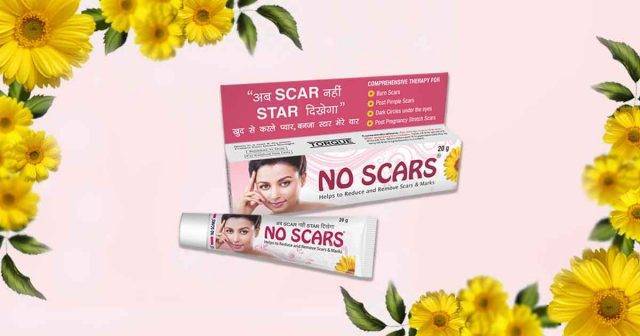 It could be that you have acne development on your face. This can be an embarrassing situation and may even leave an ugly scar behind. Youngsters especially during their early twenties are likely to develop acne due to hormonal changes in their bodies.
What is acne?
Acne is a type of skin condition that develops on your face & other areas of your body. It causes pimples, whiteheads, black spots as well as permanent marks on the affected region. With the progression of this skin condition, it becomes visible on the chest, arms & upper shoulder region.
This disease has affected millions of youngsters across this globe. One major reason cited for contracting this disease is due to the puberty stage affecting both girls & boys. At times, it is very unpredictable, which means, people of any age may get effected by it at any point in time. The worst part is that severe acne problems may leave behind scars that will be present permanently in the affected region. Although it is not painful, it can be very much ugly looking. Fortunately, you can come across the best scar removal cream offered by top brands like No Scars. Such creams are made from organic ingredients and hence, completely safe even for sensitive skins.
Causes
There are glands present in your skin which releases oils to eliminate old skin cells. This in turn causes your skin to soften up. However, as more oil is produced by your skin, the small pores in the skin get clogged, thus inviting dirt & bacteria to accumulate in it. On its occurrence, whiteheads start to form on the skin. You might also develop black spots in certain cases.
This is perhaps due to the presence of a bacterium referred to as Propionibacterium which starts to grow & spread throughout the skin's follicles. If treatment is not provided on time, then you may develop a skin infection, where the skin becomes red & pimples arise. As pimples get bigger, they only develop deep within your skin. With time, it will convert into a cyst, thus leaving a permanent mark on the skin.
Some facts to know about Acne
In case, you suffer from a severe acne condition, it becomes crucial to be aware of the below-given facts:
8 out of every 10 people between the ages of 11 – 30 years are affected by this skin condition.
This condition can be quite devastating since permanent scars can develop on your face.
It may arise due to stress, hereditary, humid climate, improper menstrual cycle, or using oily facial creams.
You may perhaps squeeze the pimples assuming it to the best, easiest & fastest way to eliminate them. But this will only make the condition to become worse.
Once you develop an acne skin condition, it is likely to affect severely your self-confidence & may cause stress, thus leading to health & mental issues.
Scrubbing your face aggressively will only make things to become worse.
You should not keep the smartphone on your skin as it is likely to block the skin's essential natural oils, thus making things worse. Rather, invest in good quality headphones to take calls.
It is important to treat acne condition as soon as it develops. You should first consult a good skincare specialist before taking any kind of medication. Wrong treatment will only help the pimples to spread further and the marks it will leave later will make you beyond recognition.
Acne types
There are different types of acne breakouts suffered by people all over the world. These are blackheads, whiteheads, pustules, papules, cysts & nodules.
Whiteheads: They are smaller in size and are generally white bumps that emerge on the skin surface. It develops as the pores in your skin get clogged with dead skin cells, dirt & sebum. If naturally produced oil along with excess dirt gets clogged in the skin pore, there develop bacteria which further results in whiteheads. Generally, whiteheads can be noticed on the back, neck, shoulder & face.
Blackheads: Clogged follicles appear in the form of dark pumps & are referred to as blackheads. Clogging of the skin may take place due to the excess production of facial oil in the skin. Dead skin cells tend to gather more oil, thus forming some kind of bump known as comedo. In case, your body produces oil in huge amounts, then it may result in the development of blackheads. Even the wrong lifestyle may cause acne development.
Pustules: These are considered to be pus-filled inflamed lesions that are yellow or white, similar to pimples. They may result in permanent acne scars if left untreated. Usually, they form small white bumps containing pus in them and enclosed by red skin. You may develop pustules in any body part, especially the face, back & chest region.
Papules: Abnormal skin tissue with distinct borders may arise in different sizes & shapes in the affected areas. Papules are also referred to as skin lesions as they may change your skin texture and color. At times, papules may form a cluster or as a rash. You can avail yourself of certain home remedies to cure this acne problem. But if the problem becomes serious, then it can be painful & sensitive and also be red. In such a case, it will be wise to consult the doctor immediately to get proper treatment.
Cysts: The cyst can be termed to be a severe acne type. In this type, the skin pores tend to get blocked thus resulting in skin inflammation & infection. Usually, this condition affects the arms, upper trunk & face region. It is also regarded to be the deadliest form to develop, something termed to be a rare occurrence. Such cysts are said to be deadly and will require immediate medical assistance.
Nodules: These are pimples, but in severe form developing under the skin and causes extreme pain in the affected region. Few symptoms noticed are pain emerging in the affected region including the development of large visible lumps. Moreover, if a nodule develops in the vocal cord, then you may experience a dramatic change in your voice.
Acne prevention
If immediate treatment is not provided during the development stage, then this skin condition might turn deadly & devastating. Hence, you need to take all the precautionary steps to prevent acne formation. If you come across a rash or pimple on any part of your body or face, do consult the doctor immediately. Do not take any medicine, oral or topical, if you have sensitive skin. This will help avoid further spreading of acne all over your body.
Prevention tips
You can prevent tips by following a few simple tips from the health experts. The tips provided are simple to follow & not time-consuming. It will also prove to be beneficial to avoid future rash, pimple, or scar from appearing.
Wash your face properly using an oil-free cleanser, twice a day.
You may use acne oil-removal cream.
Do not use cosmetics containing oil, especially if you have oily skin.
Before hitting the bed, do remember to remove your make-up & do cleanse the skin properly.
Most of the time, your face should be dry.
Do not wear slim fit or tight clothing.
Avoid stress and keep a calm mind.
If there are acne scars on your skin, you can use the scar mark removal cream from top brands like No Scars.