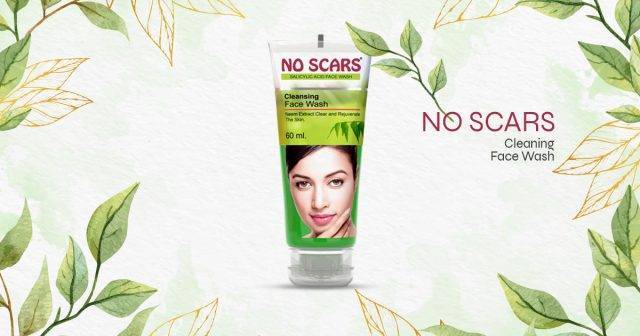 Many people do not use anything on their faces. They feel that people used to evade applying anything to their faces, and their faces stayed perfect in the past. Well, you know what, at that time, the pollution was a lot less, and there were no harsh chemicals in the air. But in the contemporary age, you cannot end counting the sources of pollution.
If you keep your face naked, which means you don't apply anything on your face, your face skin might get coarse, rough, and even extremely ugly. You might get those black spots and scars on your face and the rough patches scattered all over your face. You should use a good face wash with neem extracts and ensure that it works for your skin.
Why should you apply neem face wash?
You know what the parts and ingredients of the Neem tree have been usually used for ages as a therapeutic cure in the realm of Ayurveda, Siddha, and even Unani medicines. Apart from this, Neem has been one of the main ingredients in various natural beauty products, considering their usefulness in nurturing your skin and hair. It heals many problems and issues. You know, since ancient times, Neem has been massively used as an effective remedy for treating most of the issues ranging right from acne to psoriasis.
Treat the issue of Scabies. 
Neem in the shape of face wash has been extensively used as an alternative remedy or solution for treating the signs of Scabies. It is a condition that occurs due to the infestation of a mite, Sarcoptesscabiei, that enters into the skin to feed on blood and even activates the symptoms of itching. However, Neem helps eliminate them and helps get rid of painful symptoms like inflammation, decreasing skin redness, itching, and keeping the skin smooth. So, if you think you might have some signs of Scabies, you should try out this facewash.
Do you have any symptoms of Herpes?
Herpes is an oral or genital condition triggered by the herpes simplex virus known as HSV-1, or even HSV-2 generates symptoms of painful, itchy sores and even blisters. It is a situation like other skin conditions, does not have a fix-it-all action, and instead requires ongoing treatment to mask the signs. However, the great news is that the antiviral and antihistamine properties that you find in Neem help relieve the lesions and ease up the symptoms. Applying Neem face wash on the blisters would help you accelerate the healing by lessening the burning and pain linked with this condition.
The Issue of Eczema 
Eczema, or dermatitis, is a common inflammatory skin issue that usually produces the signs of excessive itching, skin cracking, extensive redness, weeping, and even dryness, often leading to secondary infections. The solution most folks are inclined to take when dealing with eczema is to scratch the affected area. Whether you believe it or not, it is something that only makes the condition worse, activating it to ooze and potentially blow out to other places. Since this condition is genetic, there is no cure for eczema except to deal with the signs.
Heal Scars
Then if you have scars for any reason, neem face wash can help heal your scar tissues and help eliminate scars left by extensive acnes, burns, pimples, and wounds. Your face wash can help you in lessening your skin scars. It is time that you comfortably heal your skin scars.
Fight off Acne:
Acne that is activated because of oily or greasy skin can be dealt with wonderfully by NeemNeem. Neem has a wonderful oil regulating mechanism that does act as a wonder wand for those dealing with grave acne matters or issues on oily skin. It is assistive in keeping the oil and sebum-free of the pore. If you feel that your skin is too oily, you need to apply this neem face wash, which could do wonders.
Yes, neem face wash for skin not simply treats acne scars but also treats current acne. It even averts new acne and pimples from breaking out. To fight acne, you need to start using the face wash as often as possible. You can easily use it every morning and even before you hit the sack.
Neem is a good moisturizer too!
Yes, though NeemNeem is helpful in sebum control in the case of oily skin, it is a wonderful moisturizer for dry-skinned people. You can give it a try, and you could even experience a significant difference in your face. Your skin might get moisture reasonably and effortlessly.
Antiseptic
You know what your skin might not be externally bruised, but it indeed requires continuous care and healing from the different external factors and environment. Neem work as a brilliant healing ointment. Neem has antiseptic properties that allow your skin to get healthy and supple.
Anti-Inflammatory Instrument 
Repeated skin infections incline to cellular damage. It is something that deteriorates your skin cells over time. This charmed Neem's anti-microbial and anti-inflammatory properties help provide natural protection and aid the skin recuperate from day today's exposure to pollution.
Crucial things to consider before buying facewash 
There are so many things that you would want to consider before you purchase a neem face wash. Such things can be like:
Always make sure that the neem face wash you pick is a well-branded product. Please don't go for any random product because it could backfire on your skin.

You must stick to the right products that are particular to your requirement. For example, if you have dry skin and feel nothing is working, you can mainly pick the neem face wash for face hydration.

Never go after the cost thing when it comes to face wash. There is no need to save money when you are looking for a good and effective face wash. A proper neem face wash might be a little expensive, but it would be worth it. And to your surprise, neem face wash could be an apt option for you inside your budget. You can check out no scars neem products, and you would find them compelling.
Is Your Oily Skin Giving Scars?
It is excellent news for oily skin beauties. This NeemNeem is effective and powerful in controlling extra oil production. You can start to use a neem face wash and use it regularly. It might help you upkeep oil on the skin and eradicate that additional lot of oil from your skin. You can conveniently keep it on the face for twenty minutes and then wash it off. Indeed, in case you are doing something, apply the facewash on your face and resume work. You can wash it off once it is more than twenty to twenty-five minutes. In this way, you do not need to interrupt anything because you can wear a face wash and let it be there for some time and then wash it off.
Conclusion 
So, the power of facewash with neem extract is certainly worth embracing. You can be sure that you get the best experience once you have NeemNeem. Neem has the pure goodness that can do magic for your skin.