Hand soaps are a type of skincare commodity used for maintaining hygiene. While choosing hand soaps for your office during winters, moisturizing ingredients are the most important thing to look for. Because winter is a time when your skin gets dry. The skin is stripped of its natural oils and moisture due to the dry and cold winter air. Hence, soaps that contain moisturizing ingredients will help cope with this season.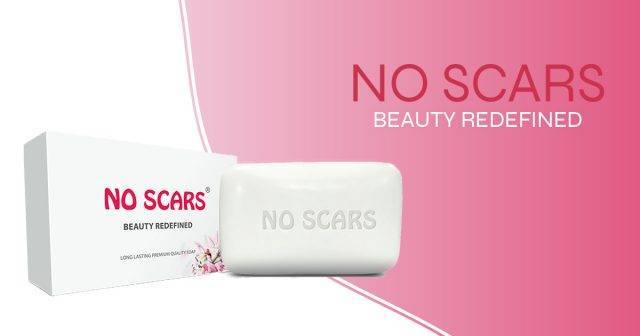 Winter air has a minimal amount of moisture in it. With a drop in the humidity levels, your skin will likely dry out more quickly. So, the skin tends to become flaky, tight, and itchy during winters as the air is dry and cold, which makes the water content of the skin evaporate quickly. High heat settings in the workplace to keep the interiors warm during winters can also make your skin drier. Here, you find a guide on how to choose the perfect soap for your office restroom this coming winter. 
Good hygiene:
While choosing a soap for the office, you need to look at all the soap ingredients to ensure complete hygiene. 
Surfactants:
Surfactants constitute one of the main ingredients of hand soap. Surfactants dissolve the bond between dirt and water. These tend to hold all the oil and dirt, making it possible to effectively remove them from your skin. Surfactants can be used in soaps as emulsifiers, foaming agents, and wetting agents. It works by changing the surface tension and mixing the water with the oil and fat present on your hands. This creates a thick lather that cleans your hands effectively. Even if the soap is not antibacterial, any hand soap will remove harmful bacteria and germs from your hands.
Antibacterial soaps:
The hand soaps that contain certain additional bacteria-fighting and germ-fighting chemicals are referred to as antibacterial soaps. These soaps can include benzethonium chloride, chloroxylenol, and benzalkonium chloride. Such soaps are manufactured to kill all kinds of germs and bacteria. It's unnecessary to have these soaps for all offices; regular hand soaps without antibacterial properties work just fine for most offices. Antibacterial soaps are essential for offices in a medical setting. 
 Foam soaps and liquid hand soaps:
Knowing the benefits of foam soaps and liquid soaps is essential before buying them for your office.
Liquid hand soaps:
Foam soaps are easier to use than liquid soaps as you don't have to rub your hands as vigorously with foam soaps as liquid soaps. This could mean that you might wash your hands longer with liquid soaps than you would with foam soaps, as you will need to lather your hands. This will make your hands cleaner. Research has shown that foam soaps are not as effective at cleaning hands as compared to liquid soaps. But still, a lot more research is needed in this regard.
Foam hand soaps:
According to a study by an independent researcher, foam hand soaps use less water than liquid ones. The same study concluded that the hand soap required for proper cleaning is far less than liquid soap, which gets easily used up. This serves as an excellent benefit for offices where many people use the washroom.
As already discussed, Moisturization is essential in the winter season to cope with dryness. Therefore, while choosing the ideal hand soap for the office during winter, you must know about the ingredients that make a hand soap moisturizing. These ingredients can include vegetable-based oil, cocoa butter, shea butter, aloe vera, coconut oil, milk protein, glycerine, and Vitamin E. Glycerine acts as a humectant. Hence, it moisturizes your skin by drawing moisture and water from the deeper layers of the skin to the top layer. In case the level of humidity in the atmosphere rises, glycerine can moisturize your skin by drawing moisture from the air as well. On top of that, glycerine forms a protective layer between your skin and the atmosphere to prevent moisture loss. 
Certain ingredients such as cocoa butter and aloe vera can help treat rough and dry skin common during winter. Sometimes, washing hands to keep them clean can dry and rough if the hand soap does not contain moisturizing agents such as shea butter or aloe vera. Products made with cocoa butter, and aloe vera contains natural enzymes, amino acids, vitamins, and minerals. These ingredients can help prevent flaky and dry skin. They also protect the skin by adding a moisture layer, leaving it soft and smooth. Aloe vera can also provide healing benefits as it can help soothe itchy skin that is quite common in winters.
 Consider different skin types:
Many people work in an office, and they may be expected to have different skin types. It would help if you considered choosing a hand soap that suits most people's skin types.
Dry and sensitive skin
For people who have dehydrated, rough, and sensitive skin, hand soaps made with various moisturizing agents will be a good choice. It will help if you are looking for specific ingredients, such as olive oil and aloe vera. This is because olive oil provides moisture and also locks the moisture in your skin. Aloe Vera is known to have calming properties. Therefore, a soap with these ingredients will be the most ideal. Also, try to go for a product that is free of parabens and other harmful chemicals. 
Dry and rough skin:
People who have rough and dry skin should choose a moisturizing soap. They should also avoid using hot water to wash their hands, which will dry their skin even more. If you have dry and sensitive skin, milk protein-based hand soaps will be a good choice.
For the healthcare industry:
If you work in a medical setting, then the main concern would be killing germs. For that, you should go for an antibacterial agent soap that also contains moisturizing properties. This combo of moisture and antibacterial properties is perfect for winters. 
For normal skin:
People with the standard skin type can use any hand soap, but it is always better to choose a moisturizing soap to prevent dryness.
 No touch hand soap dispensers:
The primary purpose of making hand soaps available in the office is to maintain hygiene and prevent the spread of germs, especially during this pandemic. You can increase the level of safety by using hands-free soap dispensers. These touch-free systems can be used to dispense hand soap with the help of a hand sensor. Employees and employers are both increasingly concerned about germs spreading through the workplace. This makes it essential to ensure that your office has hand soap and no-touch dispensers to prevent the spread of deadly viruses and germs that cause diseases.
Now that you know a lot about hand soaps, you should be able to find the best soap for your office, not just for the winters but for the entire year. If you are still facing difficulty in choosing the suitable soap, then blindly go for No Scars. The No Scars soap will be perfect for this winter as it contains plenty of moisturizing agents such as glycerine, aloe Vera, almond oil, and so on.