People around us are now aware of the adverse effects of chemical substances on the environment. We all are part of the environment; we live in the environment and use all the resources provided by the environment. Being a part of it, we have some moral responsibilities towards Mother Nature. Plants, animals, wildlife, marine life, etc., all are part of nature. We living beings are a significant part of it. Any activity done by human beings will be reflected in the whole environment.
Social media and other media have made their full efforts to make people aware of the negative consequences of whatever is done in the environment which harms it. Smoke, pollution, plastic, carbon, chemicals, etc., harm nature and its people. You can imagine if we have to live in surroundings where everything is messed up.
The concept of saving nature is not only accepted by the people who are living on it but also by many business sectors. Businesses can be undertaken only because of the resources provided by society for use. So, businesses must aim at not harming society or the people residing in it. Many industries have already come up with many new concepts to create a new influence on the environment. They are discarding the use of any product or even by-product which can harm nature. They are shifting to the organic or herbal production of products where the chemicals were being used earlier. If now we are saying that the production of cosmetics is not possible without chemicals, then how it was possible in ancient times.
At that time, people do not have any money or resources to produce cosmetics. They only rely on natural ingredients to create a source of cosmetics. The cosmetics industry is already growing at a significantly faster pace. Every day a new competitor arises in the case of this industry. Many companies are coming up with so many variants to the existing products. But the company which is coming with some new concepts of organic or herbal products is gaining so much importance in today's time. Even business companies have understood the importance of organic products in our lives. No Scars are also coming up with a wide range of products containing organic extracts of the ingredients. They deal with face wash, soaps, and creams to solve many skin related problems.
You may have seen people complaining about common skin problems like oily or dry skin, pimples, scars or wrinkles, etc. now, you don't have to use chemical skincare products to solve your everyday skin problems. No scars soap cost less than anyone can afford it and use it daily. Nothing could be better than using herbal soap every day, which will avoid most of your skin problems even before they will happen. There are so many benefits of using herbal or organic soaps. Some of them are discussed as follows:
Not only good for self but also the environment

: using a soap made up of natural ingredients will be beneficial not only for the person who uses it but also for the environment. No added chemicals are being used to manufacture these kinds of soaps. That is why they are suitable for nature as they are not harming the environment. It helps in eliminating many kinds of environmental issues.

Free from cruelness:

sometimes the cosmetics products made from chemicals also use animal flesh or skin in their products. Many products include some elements of the animals in their soaps or other beauty products. But the soaps with natural ingredients are very far from any wrongdoing in case of affecting animals etc., that is why we can say that they are free from any cruel step.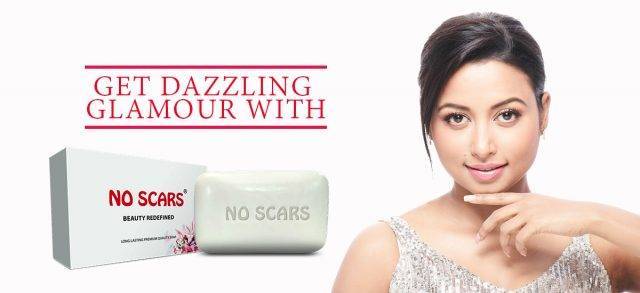 Economically sound:

 chemicals or other ingredients used in cosmetic products like creams or soaps are easy to obtain and a bit costlier. But natural ingredients are readily available at no terms. It can also help the farmers have some share in the profits of the cosmetics industry as the organic ingredients are readily available in the farm market near you. So it is economically easy too to use organic products in skincare products. Aloe Vera, neem, etc., are the main ingredients used to produce soaps and face washes.

Healthy for both the user and the environment:

 the products made up of organic or natural ingredients are beneficial for both the users and the environment. As no one is harmed for manufacturing these products. It is healthy to use these kinds of products. People nowadays are already becoming so much aware of their health and body. So they are now shifted to herbal products.

It contains many other healing properties:

 the natural ingredients used in soaps are suitable for skin treatment, but they are also good in healing many other infections. There are so many infections and problems associated with the skin, like a fungal infection, ringworm, acne, etc.; the natural ingredients in these products also help treat these kinds of skin infections. They also help in preventing these skin infections.

It contains antioxidant properties:

 many natural ingredients possess many properties like antibacterial, antioxidant, etc.; they also contain anti-inflammation properties that will soothe your skin and make your skin glow naturally.

Free from added chemicals:

 earlier, the cosmetics industry took the help of so many chemicals or preservatives to manufacture their skincare products. They are having a long-term impact on nature rather than the short term. But when everyone is becoming aware of its ill effects, the industry is also shifted to other organic ingredients to manufacture its products. It reduces the whole consumption of the chemicals, which further affects the environment later on.

Perfect Ph level:

 in organic products, the right and the perfect Ph balance are also maintained in the skincare products. Products with the proper Ph balance for the skin and the body are more preferred than others.

Vegetarian products:

 as we have already discussed, these soaps do not use animal flesh or skin in their products, making them preferable for vegetarians. Many people only prefer products that are vegetarians that mean no added cruel ingredient.