After looking at the skin issue for the first time, we realize the need for and importance of taking care of our skin. None of us takes our skin way too seriously until and unless we experience a skin problem. Ignoring the skincare regime and then doing things that can irritate our skin will invite different skin problems. The skin issues that people nowadays face can be way too big, but acne and acne scars are always top the list.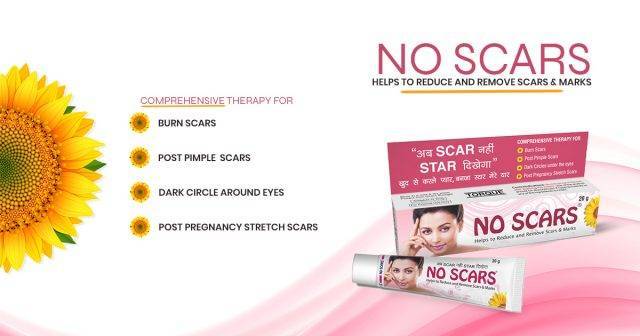 Acne never comes or leaves alone as it will hand over its leftover in the form of acne scars. The scars can be more irritating as after suffering from acne, you now have to deal with the scars. But we have no other alternative available, and that is why we must find a reliable skincare brand that serves us with the best skincare products in a row. Our research ends at No Scars as they offer No Scars soap, face wash, and No Scars face cream that can completely solve many of our skin problems. 
Acne scarring is not a unique thing; it is the most common thing after acne. It can also act as a wall breaker in the follicle wall in the skin. After the blocked skin pores are filled with impurities, they look swelled and take the shape of acne scars. But now, you can remove acne scars with No Scars easily. The type of scars can be many, including ice pick, rolling, boxcar, etc. Every type of scar has a different appearance, deepness, and name caused by acne only. The acne treatments can be divided into three different categories. The first one is the easy-peasy home remedies second can be tried at home on your own, and the third is the treatments available. So, take a look at the first classification of treatment for acne scars. 
Easy home remedies available:
Using coconut oil: Coconut oil is one of the magical oils that can treat acne scars problem. Coconut oil has many benefits as it fades away the scars on the skin caused due to acne. People with dry skin can use this remedy, whereas people with the vice versa skin type should avoid it as it can make it even more oily or greasy. 

Using turmeric: Turmeric is considered an antiseptic and has anti-inflammation properties that can help you lighten the acne scars. It can also help in reducing the problem of acne. 

Using Shea butter: This ingredient is one of the primary ingredients in many beauty care products. It is beneficial for our skin in many ways, including in the process of lightening acne scars. We all know acne is caused by bacterial infection, and it also helps prevent the same so that the acne can be reduced to some extent. The discolouration of the skin caused due to acne scars can also be corrected with Shea butter. 

Using honey and lemon remedy: Both these ingredients can be used for skin issues. You can use these ingredients together to get the benefit of both these. Not everyone has lemon-suited skin, as some may get skin allergies due to lemon as it is acidic. Honey can better process up the healing process and is also known as the antiseptic ingredient. Honey can be used to moisturize your skin and will also help in lightening the scars. 

Use of Aloe Vera: The fresh Aloe Vera gel can do great wonders for our skin. It is known to brighten up your skin and can be used on the scars to lighten them. It can help in maintaining the melanin level in your skin. 
Use of sunscreen: No matter how much time you are going out in the sun, you must apply a good amount of sunscreen on your face. Make sure you have applied it all over your face to avoid the sun or tan patches on your face. The sun's UV rays can even exaggerate the appearance of acne scars, which is why you must wear them. 

The salicylic acid remedy: You can also use the salicylic acid or the serum that includes this acid. It is used in many skincare products, creams. Even No Scars face cream includes this ingredient. This means you can use No Scars face cream on your skin so that you can get the benefits of this ingredient. It can also reduce the pigmentation effect on your skin. 

Retinoid lotion: The Retinoid is part of many skin lotions and can be used for acne scars. They are used for the betterment of the texture of the skin. The skin discolouration caused by the acne scars can be treated using this lotion. 
Common treatments available for acne scars: Some of the other treatments of acne scars are.
Chemical peels: Chemical peeling is a good option for shallow scars and not deep scars. They are not meant for treating the deep scars. If you think they are just like the peel-off mask, then you are wrong. They make use of chemicals and are meant to take away the topmost layer of the skin. 

Laser therapy: Laser treatments are also available to treat acne scars. Under this therapy, laser rays are used to remove the topmost layer of the skin. If you have sensitive skin, you cannot make the one-night decision to go for the laser treatments. It would help if you took patch tests or consulted the doctor before making your mind on this. 

Surgery treatments: The dermatologist may also go for the surgery if the patient has deep surface scars. The surgery treatments can be very costly and painful, and that is why you must know about them in advance.

Treating with injections: Many dermatologists or acne scars specialists also for the injection fillers. They should be given after regular intervals as suggested by the doctor only.
Direct sun contact- Take care of your skin even when using other products or treatments for acne scars. 

Avoid using rough hands on your face: If you are washing or scrubbing your face using rough hands, you must stop doing it now. 

Less makeup use: Avoid using less or even no makeup if you are already suffering from the skin issues like acne and scars. 

Drink water: Take enough liquids so that you can stay hydrated all the time. 
So, these are some of the treatments about which everyone must be aware. But one of the best treatment options for acne scars is using No Scars face cream. You can use No Scars soap as well as face cream on your face without any worries. They are specially meant for taking care of your skin so that you can prevent acne scars.