For some people, scars may be regarded as marks of pride, but they can be ugly and something they wish to eliminate for others. Since scars do affect your overall appearance, they might make you feel self-conscious. But before you try to find a remedy to eliminate that old scar, there is a genuine need to research it to find out what scar is all about, the different types, etc. Equipped with valuable information, you can go ahead to fulfil your desires & have great looking, clear & smooth skin that will be appreciated by everyone around.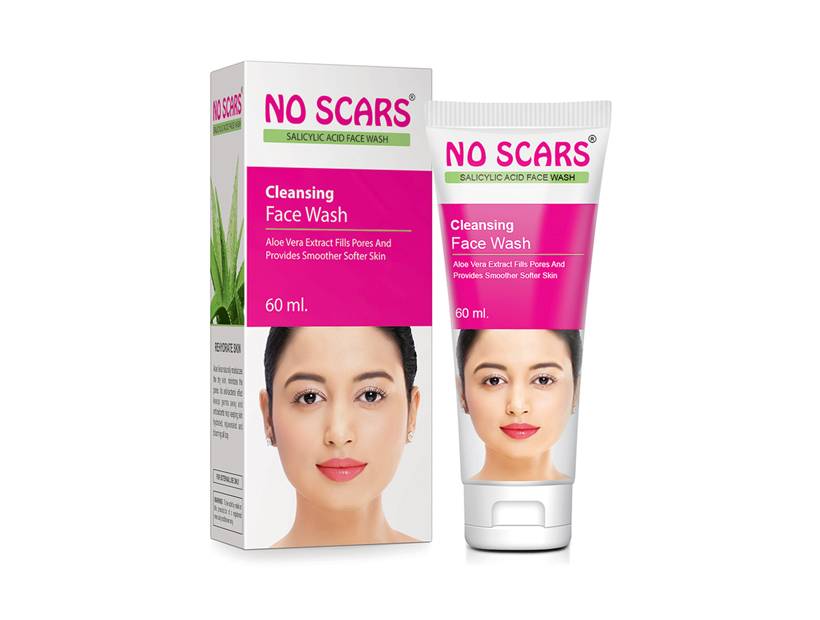 What is a scar?
Scars are generally caused due to injuries and are part of the natural healing process. As the skin's second layer, the dermis, gets damaged, the body forms collagen fibres. This is to repair damage caused, thus resulting in a scar.
Scar's severity primarily is based upon the severity of damage or injury caused.

In the majority of the cases, the much faster the wound heals, there is likely to be deposited less collagen amount and a less noticeable scar.

Scars do form differently. This again is based upon an injured person's age.

Scars can be found differently on the different body parts.
What scar types can be found?
Scars are generally present of different types, with each having well-defined characteristics. They are given below:
Atrophic scars: Tissue loss is what characterizes this type of scar. They appear flat, serrated, or depressed against the skin's upper layers. Often, such scars tend to come with dark skin pigmentation when compared to other skin areas. A few examples of such scar types include chickenpox scars & acne scars.

Keloid scars: This type of scar is caused due to tissue overproduction and aggressive healing. Keloid scars, unlike hypertrophic scars, may develop even away from the injured area of the body. They are instead characterized by puffy, thick & raised appearance. Moreover, they appear somewhat darker when compared to the surrounding skin areas.

Hypertrophic scars: Excess tissue developing over the skin characterizes this type of scar as it heals. But unlike that of the keloid scar type, this one is not known to develop outside of the injured area. When compared to the surrounding skin area, they are generally dark in colour.

Contracture scars: Such scars may be caused due to damage or loss caused in large skin areas, especially from burns. Shiny, tight skin restricting movement is what characterizes such scars.
Top remedies to eliminate scars
Health & cosmetic experts claim that no such remedy can make the scars vanish entirely overnight. The majority of the scars may be expected to lighten on their own with time. Natural healing advocates believe that remedies are available that can speed up the healing & lightening process, thus making the scar appear less noticeable. You can use the best scar removal facewash as it is completely safe, made from organic natural ingredients, and tested over time. Few top natural remedies to lighten scars as quickly as possible are given below:
Aloe vera:

Take aloe vera leaf. From its flatter side, remove dark green 'skin'.

Scoop out the light green clear gel.

Apply this gel directly over your scar, but in circular motions only.

Wash gel after 30 minutes on an application using cool freshwater.

Repeat the process twice daily.

Honey:

Cover the scar with a layer of honey before hitting the bed.

Use a bandage and wrap it with a honey-covered scar.

After application, leave the same for the night and avoid touching it.

Remove bandage in the morning and wash off honey using lukewarm water.

This regimen should be followed every night sincerely.

Vitamin E:

Take a Vitamin E capsule, cut it open & squeeze the oil over the scar (Perhaps more than one capsule might be required for full coverage).

Massage oil in circulation movement on and surrounding part of the scar for around 10 minutes.

Leave it alone for 20 minutes, after which wash it off using warm water.

This process is better repeated at least three times a day to get the best results.

Apple cider vinegar:

Take distilled water of 4 tbsp & mix it with apple cider vinegar of 2 tbsp.

Dip a cotton ball into this created water-cider mixture. Dab the mixture generously onto the scar.

Allow it to dry.

This process needs to be followed every night before hitting the bed.

The following day washes the area.

Coconut oil:

Take coconut oil of a few tbsp & heat it to liquefy it.

Use this oil to massage for around 10 minutes onto the scar region.

Allow skin to absorb coconut oil and hence, leave it alone for an hour or so.

Repeat the process 2-4 times daily.

Lemon:

Take a fresh lemon and cut a wedge on it.

Rub the lemon's juicy side gently onto the scar and squeeze it onto the scar.

Leave it alone for 10 minutes.

Use cool water to rinse the area and dry it.

Perform this practice at the same time every day.

Olive oil & Lavender:

Take extra virgin olive oil of 3 tbsp & lavender essential oil of 3 drops & mix them.

Massage this mixture for approximately 5 minutes on the scarred area.

Leave the oil for around 30 minutes in place.

Use warm water to rinse the applied area.

The process needs to be repeated at least three times every day.

Frankincense & Rosehip:

Mix frankincense essential oil & rosehip essential oil in equal parts.

Pour the mixture onto the scar area & massage thoroughly.

Wait for about 45 minutes. Then use warm water to rinse the area.

This procedure needs to be repeated three times a day.

Potato:

Slice potato to thick, medium round.

Rub potato slice on the scar in a circular motion.

As the potato slice dries out, avoid using it, and use another slice to continue rubbing.

Continue rubbing. Then replace the same for approximately 20 minutes. Allow scar to air dry for around 10 minutes.

Use cool water to rinse the area.

This procedure should be repeated a minimum of once a day.

Baking soda:

Take distilled water and mix a little into a baking soda of 2 tbsp until a paste is formed.

Use distilled water and wet scar, and apply the paste on the wet scar.

Now, hold the paste in its place for 15 minutes with a warm compress.

Rinse the area. Repeat the process daily.
However, before applying any of the remedies mentioned above, you need to wash & dry the scar, including its surrounding area. But the remedies need to be used to lighten up the scars & not on open wounds. If you feel the sensation of irritation on using any of the above remedies, then stop it immediately.
You can always trust no scars face facewash products to lighten your scar and ensure it is done safely and efficiently.